Capital Contracting Outreach and Events Page
We've got some great upcoming events! Check them out below.
Waterloo Greenway Event for Contractors April 13 and 14, 2022
Join Watershed Protection and the Waterloo Green way for an exciting event for Construction Contractors.
Construction Industry Interest Meeting - April 13 & 14. You are invited to learn more about upcoming Waterloo Greenway projects at a special contractor interest meeting open house on April 13 & 14. Following the successful reconstruction and community opening of Waterloo Park in 2021, we now look forward to breaking ground on our next park phase later this year at The Confluence. We invite you to learn more about Waterloo Greenway and our vision for a 1.5-mile vibrant park system, connecting Waterloo Park at 15th Street to Lady Bird Lake, with community gathering spaces, gardens, and trails around a restored Waller Creek. Join us for beverages & snacks and the opportunity to meet our project team, with a special tour of Waterloo Park.
Register for this event here:
https://forms.gle/3JP5rXx8EccB3TLA7
Past Events and their Material: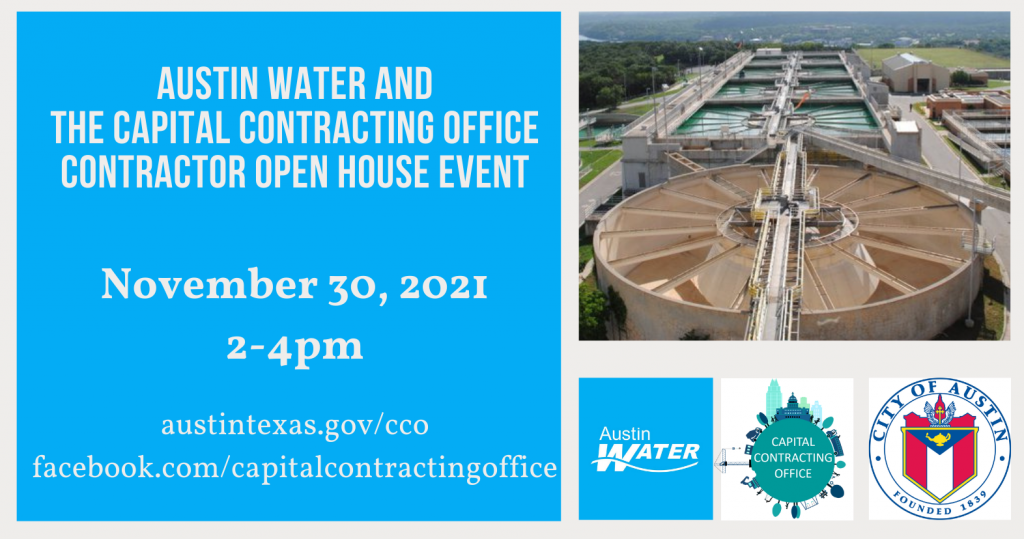 Austin Water and CC for a Construction Contractor Open House November 30, 2021
---

The 2020 Job Order Contracting Event, February 12, 2020
Forums:
---
Capital News - CC's Quarterly Vendor News Letter:
Keep in touch!