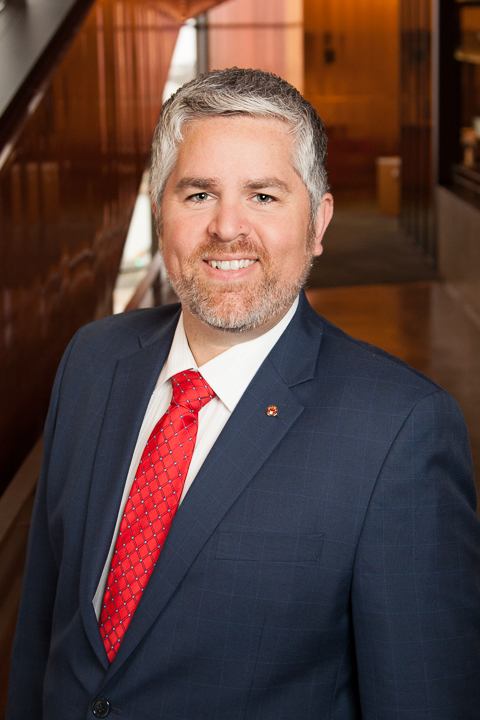 Council Member Jimmy Flannigan was elected to serve the people of Austin City Council District 6 in 2016. As a small business owner and community advocate living in far NW Austin since his college days, he brings a unique perspective to representing the geographically largest and farthest district from City Hall.
With a background in LGBTQ activism and small business leadership, his approach to issues balances civil and worker liberty with fiscal responsibility. As an elected official, he reaffirms his commitment to results over ideology and partisan politics.
Since taking office, Council Member Flannigan has stepped into leadership roles in municipal judicial appointments, economic development, traffic solutions, affordable housing, pedestrian safety, fiscal sustainability, public safety, regional collaboration, and in raising the level of civic engagement in Northwest Austin.
A few of the first actions he took as Council Member in 2017 was to help establish the City of Austin's LGBTQ Quality of Life Advisory Commission, as well as the city's first LGBTQ employee group, SEEN, the Stonewall Equality Employee Network – quite a legacy for the first out gay man elected to Austin City Council.
Currently, Flannigan serves on a number of boards with regional focus, including the Capital Area Metropolitan Planning Organization (CAMPO) Transportation Policy Board, as Chair of the Capital Area Council of Governments (CAPCOG) Economic Development District Board as well as on the group's Executive Committee, and as Chair of the Community Advancement Network. He also serves as Chair of the City Council's Judicial Committee and Vice Chair of the Mobility Committee, among other appointments.
Clearly, being the farthest district from downtown Austin presents unique challenges. Flannigan's office is the only council district office with a second location – or field office – in district. In addition to the convenience of the field office, the District 6 team holds monthly town hall meetings to accommodate the needs of constituents.
Prior to his work on council, CM Flannigan served as president of the Austin Gay and Lesbian Chamber of Commerce and as regional chair of the national gay chamber. He also served on the Austin Chamber of Commerce's Transportation Committee, and co-founded and lead the Northwest Austin Coalition, which launched the successful Anderson Mill Road Corridor Study, resulting in funding to fix the highly congested road.
Upon moving to Austin to attend the University of Texas, he launched a small web development firm, Site Street, building websites for student organizations. During his time at UT, Flannigan was active in the Longhorn Band as leader of the Tuba section. (He has not missed an alumni band weekend since graduating UT in 2001.) He moved to Northwest Austin while earning a BBA and MBA.
He spent his childhood in the suburbs of San Antonio. His mother was involved in the PTA and as a band booster, and his father worked in upper management at the corporate office of grocery chain H-E-B. His father's business acumen first inspired him to pursue business and civil service as careers.
Currently, CM Flannigan lives with his partner Zach in the Los Indios neighborhood. As District 6 Council Member, he is proud to represent far NW Austin regarding issues which affect not only downtown, but impact District 6 and its many constituents who live, work, and play in the greatest city in the great state of Texas.