We invite you to explore the following videos showcasing Cultural Arts Division programs and resources.
Instructional Videos:
Showcase/Program Videos:

This three-part series, created with input from PR and marketing professionals, CAD staff, and key local media, was hosted in 2017. Each video offers essential public relations and marketing strategies to help artists promote their projects and engage more successfully with their constituents.
Social Media Marketing & Engagement
This video provides useful information for cultural contractors on what is required of them to successfully fulfill their contract obligations with the City.
FY19 Mandatory Pre-Contract Orientation
In 2017, we invited leaders of Austin's top art shows to present best practices and tips on how to apply and succeed at their events! These videos feature a panel discussion organized by the Austin Creative Alliance and proudly supported by the Cultural Arts Division.
Best Practices to Apply & Succeed at the Armadillo Christmas Bazaar
Best Practices to Apply & Succeed with the Cherrywood Art Fair
Best Practices to Exhibit & Succeed with Blue Genie Art Bazaar
Best Practices to Exhibit & Succeed with the East & West Studio Tours
In March 2011, the Cultural Arts Division hosted a presentation by Lenwood Sloan, then Director of Cultural & Heritage Tourism at the Pennsylvania Tourism Office. Sloan stressed that the huge increase in the number of nonprofit arts organizations, along with the decline of philanthropy, calls for a more financially sustainable business model for today's arts organizations.
In July 2013, the Cultural Arts Division brought Robert Lynch, President and CEO of Americans for the Arts, to Austin to speak about the benefits of cultural tourism for Austin and national tourism initiatives.

This video provides a general overview of Austin's dynamic and diverse arts community!

(1800 Lucky Cats by Teruko Nimura, photo by Philip Rogers)
Established by the City in 1985, the Art in Public Places (AIPP) program collaborates with local & nationally-known artists to include the history and values of our community into cultural landmarks that have become cornerstones of Austin's identity. The following videos highlight the diverse range of projects commissioned by the AIPP program.
Art In Public Places Presents: "PODS"

(CAW by Christian Moeller, photo by Philip Rogers)
The Art in Public Places Program has commissioned several dynamic artworks in and near the new Central Library and the Seaholm EcoDistrict. Please see videos below to learn more about these installations.
Judd Graham's Spin & Array | Fabrication Time-lapse
Artist Christian Moeller speaks about CAW | Austin Central Library
(Las Pinatas by David Goujon, photo by Philip Rogers)
An initiative of the Art in Public Places Program, TEMPO brings temporary public artwork to sites throughout Austin to enrich civic dialogue, cultivate tourism and activate public spaces in unexpected ways. The annual program commissions artists to create installations in a range of media that explore themes suitable for the outdoor environment. The videos below highlight artworks from each annual TEMPO cycle.
TEMPO Refresh 2018: "Data Tells a Story" by Laurie Frick
TEMPO Convergence | Austin Public Art Tour 2017
CityView: Tempo Public Art Program 2017

Launched in 2017 in partnership with Texas Society of Architects, Visionary Voices, is a new speaker series featuring celebrated public artists from across the country. The series aims to encourage thoughtful consideration of the role of public art and its relationship to public spaces, examining the often blurred line between art and architecture. It also highlights the participating artists' bodies of work, offering a sneak peek of commissions they are executing for the City. See videos below of past lectures.
Visionary Voices | Thoughtbarn
Visionary Voices | New American Public Art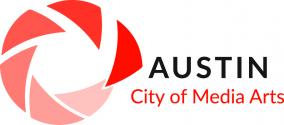 In 2015, Austin achieved the distinction of being the first (and only) city in the United States to receive a "City of Media Arts" designation from UNESCO (United Nations Educational, Scientific, and Cultural Organization). The designation underscores Austin's reputation as a trendsetting global city at the intersection of art, music, and digital technology, and an international hub for creative exchange. One way in which Austin supports the media arts designation is through its work with the Playable Cities Network-- a global community of cities and creatives innovating public spaces to drive new smarter city conversations and generate new models of citizen engagement. To learn more about our UNESCO designation and the Playable City initiaives, view the videos below.
City of Austin | UNESCO City of Media Arts (Overview)
Playable City Austin (Idea Lab)
Playable City Austin (Shadowing)
Playable City Austin (Hello Lamp Post)

In 2017, the African American Cultural Heritage Facility was added to the portfolio of the City of Austin's Cultural Arts Division, part of the Economic Development Department. The move created synergy with the Cultural Arts Division's programs and aligned with the City's priorities of ensuring equity across Austin. The videos below highlight a 2017 celebration of the AACHF and its celebrated mural, Reflections, honoring the contributions of many African Americans from Austin.
African American Cultural & Heritage Facility | Open House
African American Portrait Project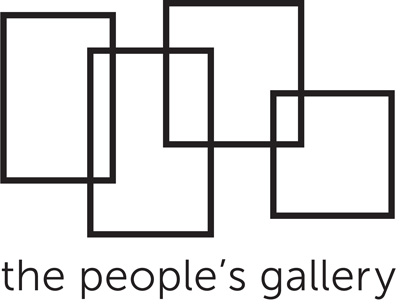 An annual exhibition at Austin City Hall, the People's Gallery is designed to showcase the work of regional artists and to encourage public dialog, understanding, and enjoyment of visual art.
Take a Virtual Tour of The People's Gallery
The People's Gallery 2018 Exhibition
The People's Gallery 2017 Exhibition

Established in 2005, the Faces of Austin program showcases shorts (under 10 minutes) by local filmmakers that reflect the diverse faces, voices, and experiences of our City. Click on the links below to view winning films from the each year of the program.