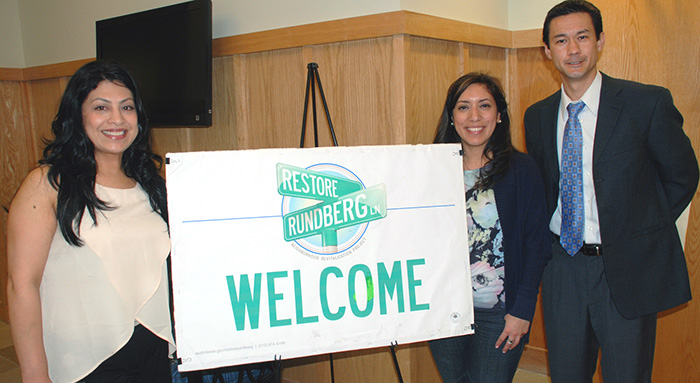 Community Involvement
Restore Rundberg wants you! To be successful, this project requires a high level of participation from community members. You are the expert on opportunities and challenges in your neighborhood. We hope you will work with us to achieve the Restore Rundberg mission.
There are many ways to get involved!
Sign up for Restore Rundberg emails here.
Give you input during the Restore Rundberg meetings and events, including monthly community meetings on the fourth Thursday of each month. Find upcoming events on the homepage of this website and on our Facebook page.
Volunteer! The Revitalization Team Workgroups are tackling specific priority areas and related outcomes identified by the Team. The committees are staffed by volunteers who join based on their expertise and/or willingness to take a leadership or hands on-role in completing project objectives and activities.  Restore Rundberg Priority Areas: 1. Revitalization of Key Properties 2. Healthcare 3. Afterschool Programs 4. Code Compliance 5. Homelessness Intervention 6. Housing Affordability 7. Economic and Workforce Development 8. Prostitution Prevention and Intervention.
Contact Restore Rundberg
Send an email to restorerundberg@austintexas.gov or call us at (512) 972-5173.