Get Prepared

We are hosting a Get Ready Central Texas Emergency Preparedness Fair
Make Emergency Preparedness Your Superpower!
Join us 
Tuesday, September 20, 2022
3 p.m. - 7 p.m. 
8401 Cameron Road, Austin, Texas 78754 (Asian American Resource Center)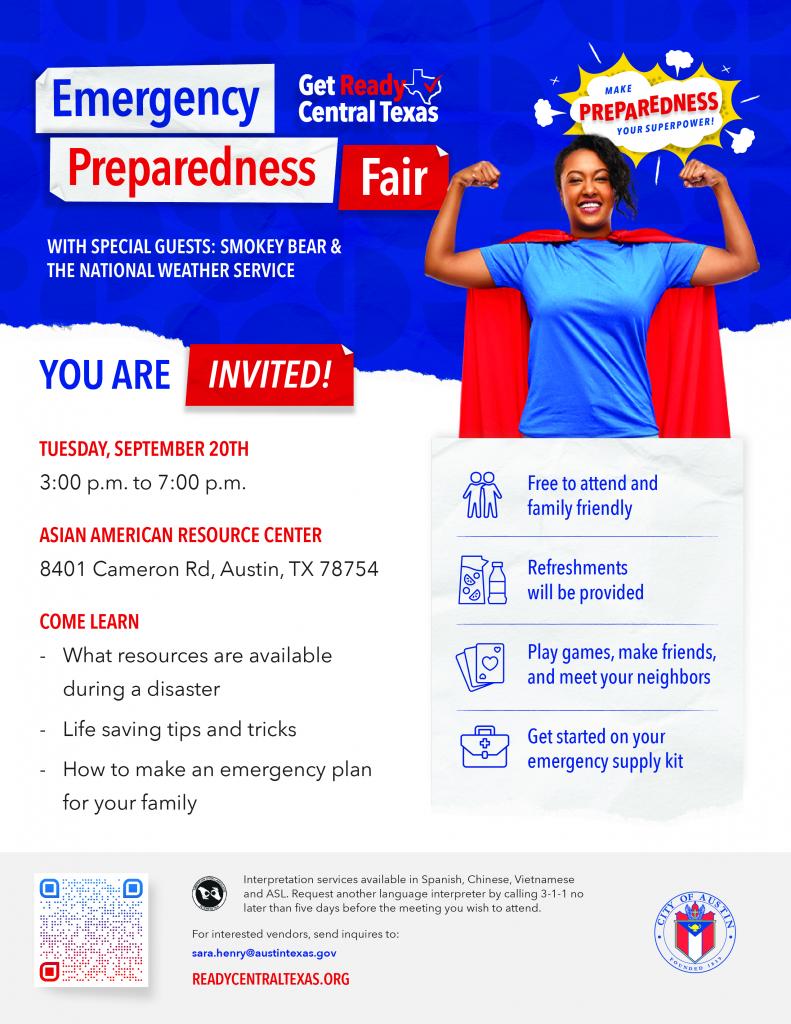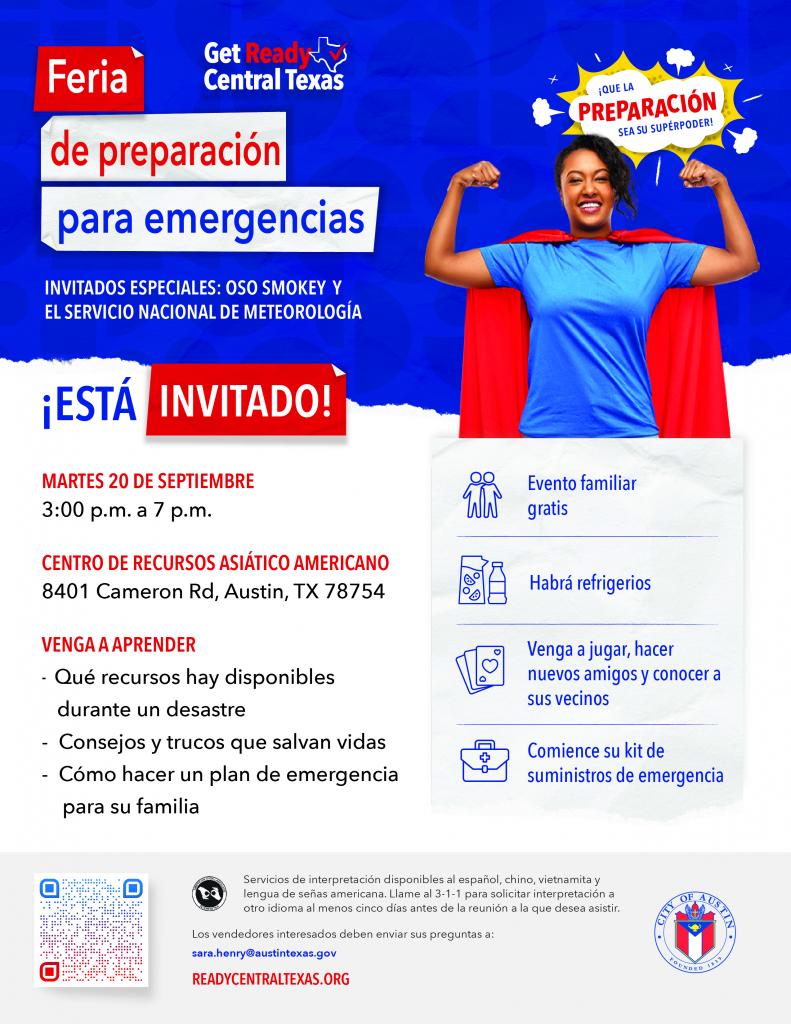 You have the power to protect yourself, your loved ones, and our community in an emergency.   The source of that super-power? Planning ahead. Preparing for disasters in advance can have big impact on your safety and recovery in a crisis.
A good rule is to have critical supplies and resources you need be self-sufficient for seven days.  Follow these four steps to get prepared:
1. Make a Plan
2. Build a Kit
3. Know your Neighbors
4. Stay Informed