In partnership with community partners, PARD will be installing nature play features across the parks system in an effort to increase the opportunity for children and families to engage with the natural world. The first round of parks to have this installation focus on areas of Austin that are considered "nature deficient," including MLK Station Neighborhood Park.
History
In March of 2016, the City of Austin was one of seven cities nationwide selected to receive a planning grant from the project partners for Cities Connecting Children to Nature. The grant funded a six-month strategic planning process that brought together representatives from ten city departments, AISD, the health sector and nonprofit organizations in order to create a 3-year Implementation Plan that identifies how city leadership can provide abundant and equitable access to nature for the children of Austin, with a specific focus on children in low-income communities and children of color.
To achieve these goals, we conducted extensive research and mapping to identify areas of Austin with the largest gaps in nature equity. This informed our selection of the areas where priority implementation strategies are focused.
The addition of nature play features throughout our parks system also helps meet the City's Strategic Direction 2023 through the Health & Environment outcome, whose goal is for citizens to enjoy a sustainable environment and a healthy life, physically and mentally.
Project Description
This project will focus on adding nature play features at MLK Station Neighborhood Park for families to enjoy. The features, which could include stump jumps, climbing logs, loose parts play and seating areas, will be constructed of reclaimed wood and local stone, in keeping with the existing natural character of the park. Over the next several months, we will gather input, develop and design a park plan, and build new nature play features at the park. The proposed date of completion is fall 2021.
Initial phase of construction included invasives management, improvement of the creek crossing, site cleanup and installation of logs and nature play features. Phase two will include additional nature play features and design improvements.
Objectives:
Provide play opportunities in an area that is otherwise unsuitable for a traditional playscape due to floodplain restrictions
Increase opportunity for children to interact with the natural world
Anticipated Schedule
January 2020 – February 2020: Conduct community engagement.
March 2020 – June 2021: Develop and design a park plan
Summer 2021: Construction begins*
Fall 2021: Phase 2 Construction and features available for public use*
*Due to COVID-19, construction timeline may be modified
Funding & Resources
This project will be funded through a combination of Parkland Dedication Funds other contributions.
Community Engagement
One community meeting will be held at the start of this project for a hands-on look at various nature play options and gather input on feature selection. An additional meeting will be held prior to construction to present the final design and discuss how input was incorporated.
Community Meeting #1 
January 25, 2020, 10:00 a.m.
MLK Station Neighborhood Park
2907 East MLK Jr Blvd, 78702 (Meet @ East 16th St and Clifford Ave)
The purpose of this meeting was to gather input from the neighborhood on nature play feature options for the park and provide hands-on nature play opportunities.
Results from Community Engagement #1: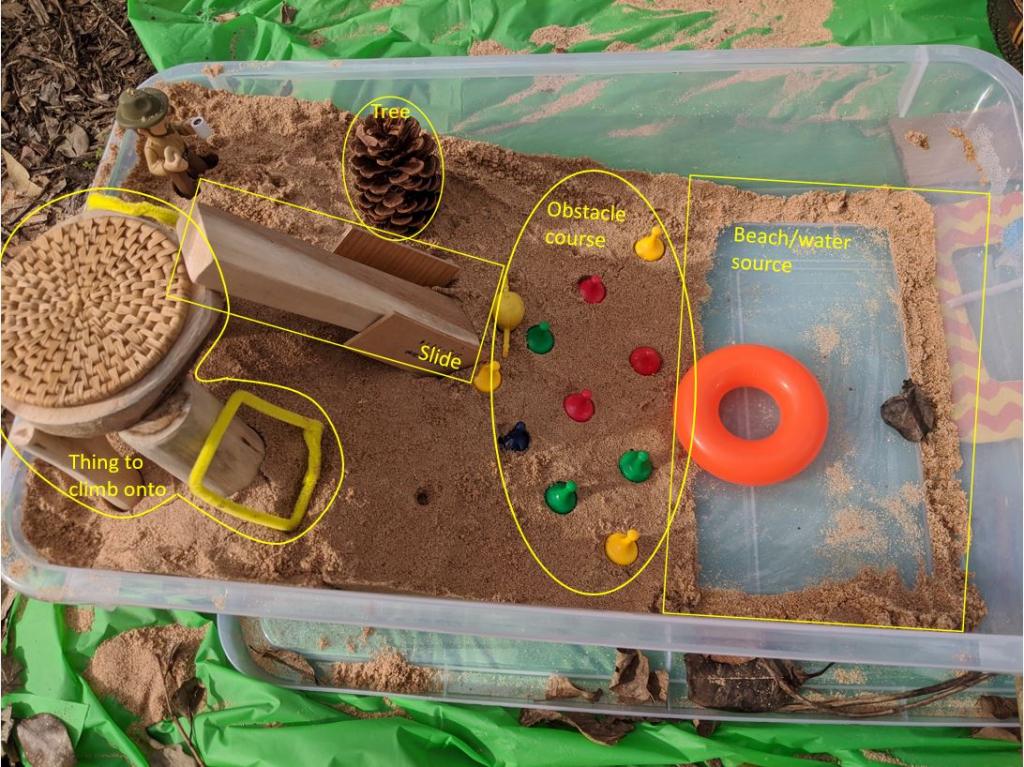 Example park design built by a child, displaying some of the top ranked features from this activity (things to climb, things to jump across, trees).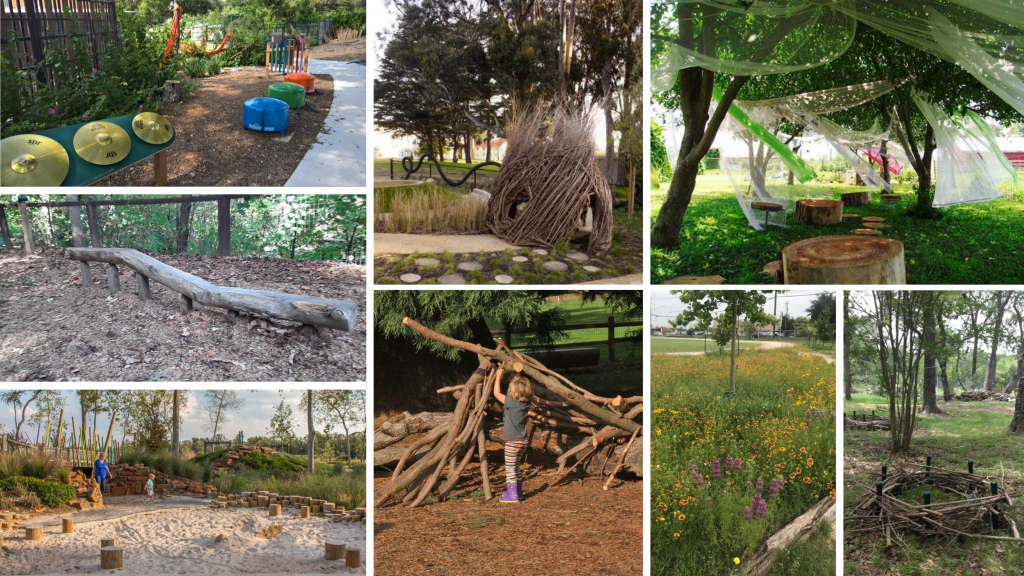 Top ranked features, displaying children's favorites on the left (music, balance log, sand), adult's favorites on the right (quiet space, dramatic play, native plants), and cross-over favorites of both children and adults (hut, fort-building).
Community Meeting #2 (Virtual)
March 27, 2021, 10:00 a.m.
Contact
For project questions, contact Darcy Nuffer by email or 512-974-9460 or Melody Alcazar by email or 512-974-9466.