For the Restore Rundberg project to be successful, it will take a community collaboration of local residents and leaders, area businesses and nonprofits, the Austin Police Department, a number of City of Austin departments, The University of Texas, and the community at large. Learn how you can get involved!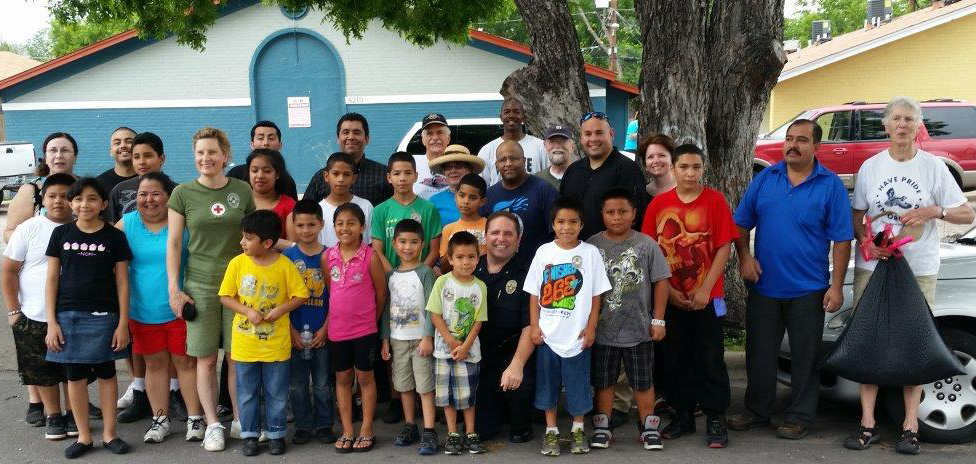 Neighbors and volunteers come together May 24, 2014, to clean up Sam Rayburn Drive.
In this Teams section of the website, learn about Restore Rundberg Revitalization Team, City of Austin project staff, Research Team, and the roles of the different stakeholders of the neighborhood revitalization project.