- to
Climate Science, Climate Justice: Personal and Civic Action
Register to attend Austin Community College's 9th Annual Peace & Conflict Studies Spring Symposium!
The event is free and open to the public. Attendees who register in advance will receive a free vegetarian boxed lunch.
A major goal of this annual symposium is to unite our community of learners through deep engagement with a particular theme that relates to peace and non-violent conflict transformation.
Watershed's Floodplain Administrator, Kevin Shunk, will present during Panel 1: Climate Science, Community Transformation: The Role of Civic and Communal Action in Addressing Climate Change.
For the full program, schedule, participant bios, and to register please visit https://liberalarts.austincc.edu/center-peace-conflict-studies/climate-science-climate-justice-personal-and-civic-action/.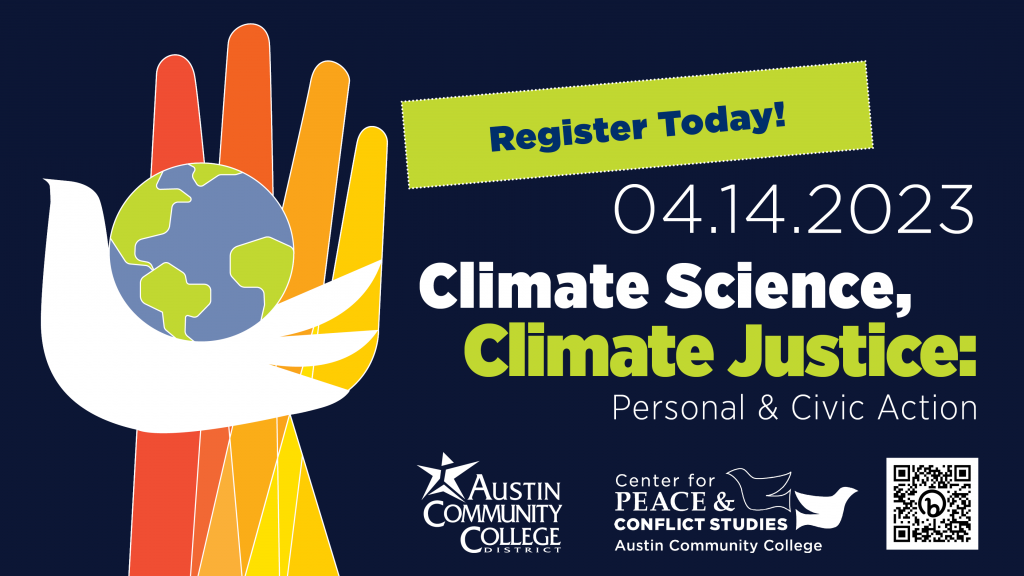 Highland Campus Building 2000 Presentation Hall
6101 Highland Campus Dr
Austin, TX 78752
United States