- - to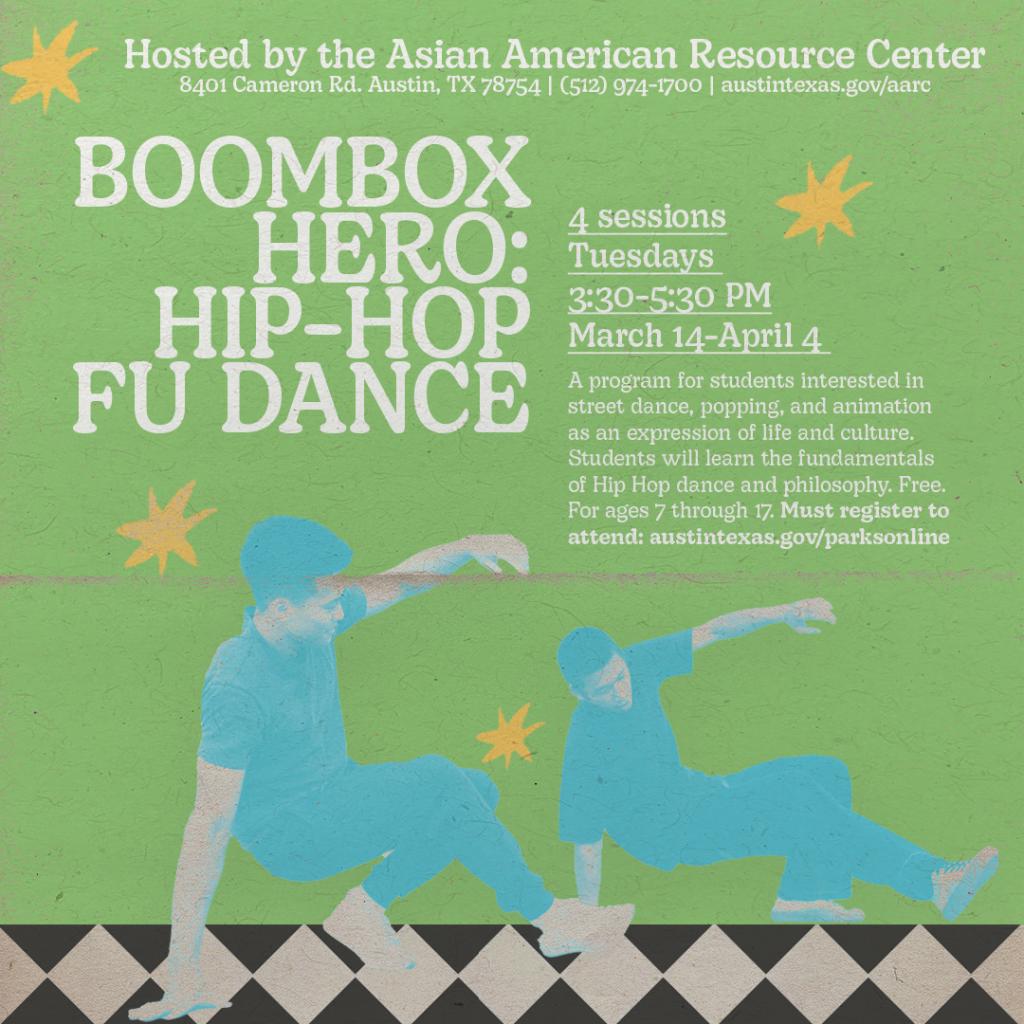 A program for students interested in street dance, popping and animation as an expression of life and culture. Students will learn the fundamentals of Hip Hop dance and philosophy. Free. For Ages 7 through 17. Must register to attend.  
Learn more and register at austintexas.gov/parksonline (BoomBox Hero: 873870).
About the Asian American Resource Center 
The Asian American Resource Center's mission is to create a space of longing and healing for Asian American communities in Austin and beyond. We do this through community collaborations and partnerships; providing rental space; organizing cultural, educational and health wellness programs; and curating art and historical exhibitions. We lead with our values and our vision, so that our diverse communities are supported and connected. 
The Asian American Resource Center is open, Monday – Friday 10am-6pm and Saturday 10am-4pm. We host regular programs and special events for the community. Visit our Events Calendar to learn more (http://www.austintexas.gov/page/asian-american-resource-center-event-calendar). 
About B Tru Arts 
B*Tru Arts aims to make a positive impact upon the greater Austin community by creating and providing immersive experiences in the arts. B*Tru Arts carries out its mission by holding public events and showcases, providing high-quality arts education, expanding performance opportunities for local artists and assisting local artists in the production of their works. B*Tru Arts serves to strengthen the local artistic community through hands-on support, artistic and cultural diversity, formal education and interaction with the public. 
Asian American Resource Center
8401 Cameron Rd
Austin, TX 78741
United States