- to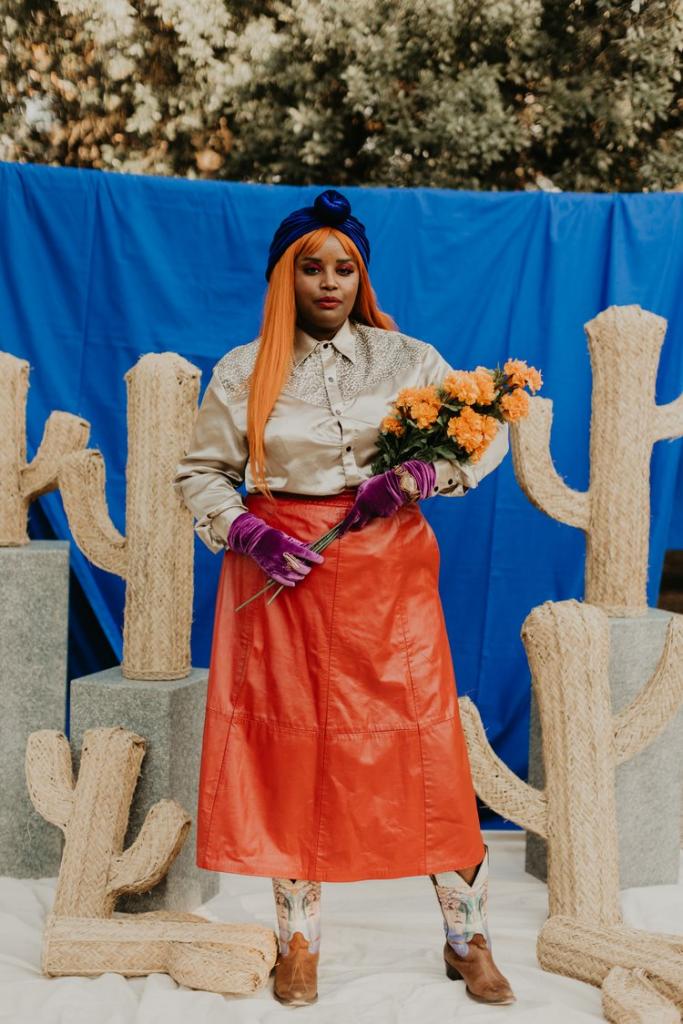 The Carver Museum ATX and Six Square invite you to a special symposium with Kam Franklin of The Suffers, that examines the 2023 Black History Month theme, "Black Resistance", through the lens of self-expression and fashion. The story of resistance fashion has become a form of protest art in its own way - from Suffragettes to racial revolution activists, fashion can help to drive a movement. As an application of self-expression, it transcends the binary between those who create and those who consume and reflects the hyper-present. Fashion reflects culture, culture reflects fashion. To have one is to have the other. Kam Franklin takes these concepts and shares her outlook on self-expression through fashion, learning to rise above social norms, and shining bight.
Kam Franklin is a singer-songwriter, music producer, activist, writer, orator, model, visual artist, and actress from Houston, Texas. She is best known for her work with the Gulf Coast soul band The Suffers, but Kam began performing gospel music at the age of 5. A three-time recipient of the Houston Press Music Award for Best Female Vocalist, Kam has performed on five continents and has performed with The Suffers backed by the Houston Symphony in addition to being featured solo.
In 2022, she released the Bayou City Comeback Chorus EP, a social justice album funded with a grant by the Houston Arts Alliance that features the voices and musicianship of over 20 artists from around the Houston area.
Both Forbes and Vice have featured Kam for her activism and business ventures that seek to create a more equitable and inclusive environment in the arts for Black, queer, and femme artists working in all mediums and from all backgrounds. In fall of 2018, she joined the board for Headcount.org. Kam's unique style and fashion sense have also been covered by Buzzfeed, Refinery 29, and Nylon. Fronting The Suffers, Kam has performed nationally on The Late Show with David Letterman, The Daily Show with Trevor Noah, and Jimmy Kimmel Live in addition to speaking about The Suffers with Ari Shapiro on NPR's All Things Considered. Solo, she has appeared on Samantha Brown's Places to Love, The Late Show with Stephen Colbert, and National Geographic's Texas: Spirit and Soul short film.
George Washington Carver Museum, Cultural and Genealogy Center
1165 Angelina Street
Austin, TX 78702
United States