- to
Meet your fellow circular business owners and managers at Austin's Circular Economy Program's annual networking and education event!
Celebrate Earth Day by joining the City of Austin's Circular Economy Program for the first annual Circular Enterprise Connect and Share on April 20.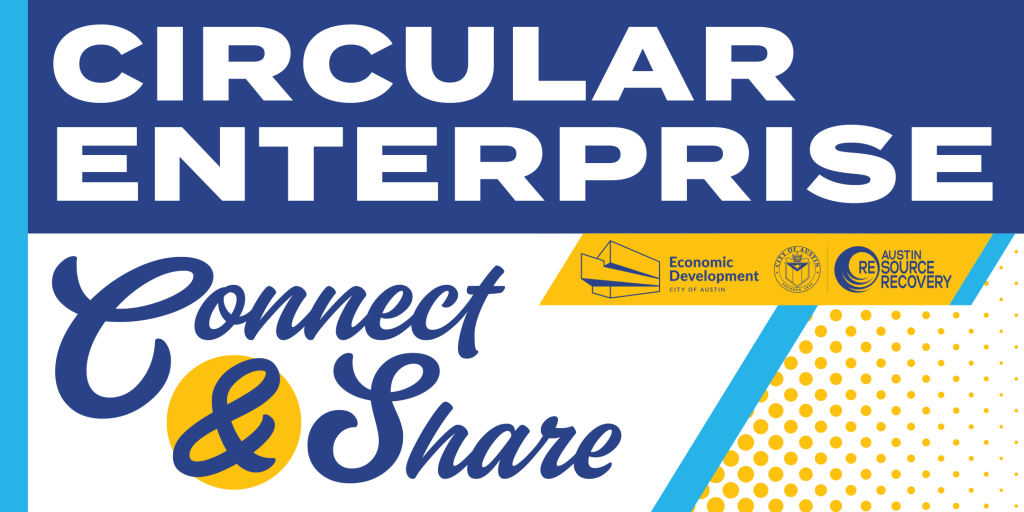 Who should attend? Owners, managers and entrepreneurs of circular economy enterprises in Austin (for-profits and non-profits involved in resale, repair, rental, sustainable materials innovation, remanufacturing, recycling, upcycling and other related industries)
Why attend?
Learn what the City's Circular Economy Program is working on and how you can benefit.
Hear from other City departments about resources relevant to your business.
Network with like-minded business leaders and entrepreneurs to share challenges and identify opportunities to collaborate.
Professional development via guest speaker (to be announced)
This event will take place at the City of Austin's Permitting and Development Center in Room 1405. Complimentary refreshments will be served. Let us know you are coming by reserving a spot.
The City of Austin Circular Economy Program's mission is to attract, retain and grow businesses, non-profits and entrepreneurs in the zero waste industry in order to create well-paying local jobs, attract investment and support the necessary infrastructure for a resilient circular economy in Central Texas. The program is a partnership between Austin Resource Recovery and the Economic Development Department. Learn more at AustinTexas.gov/CircularEconomy.
City of Austin Permitting and Development Center
6310 Wilhelmina Delco Drive
Room 1405
Austin, TX 78752
United States