- to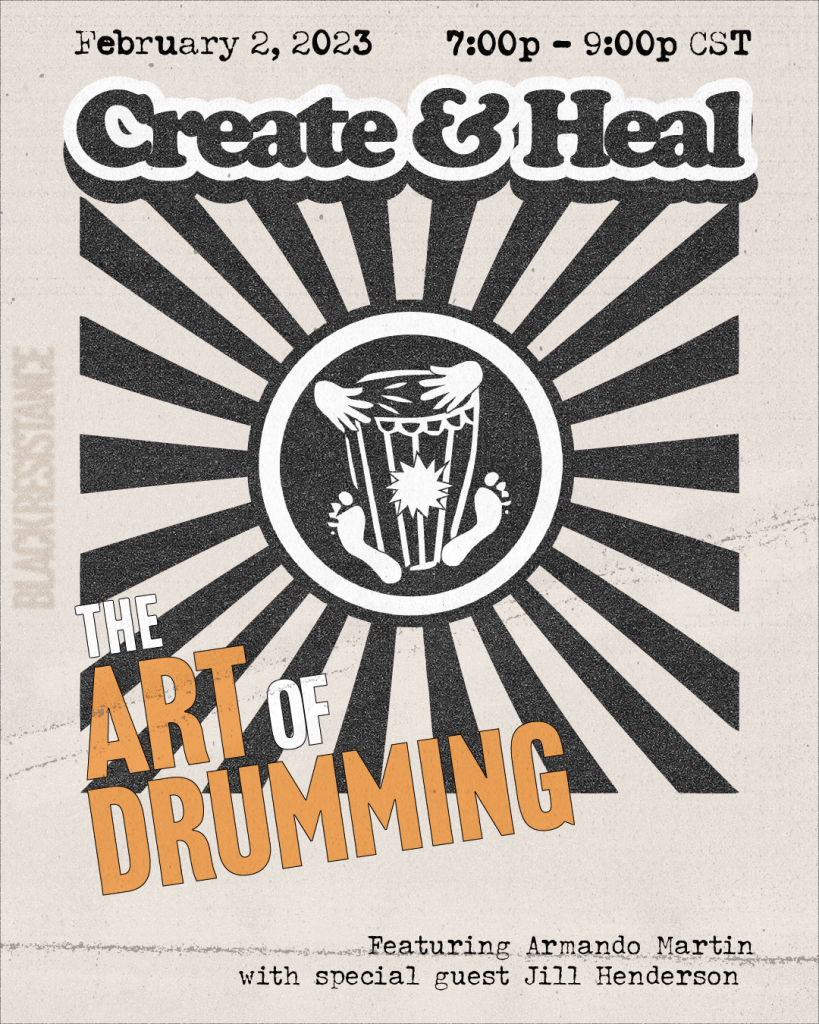 Master drummers Armando Martin of "Spirit of the Drum" will lead a healing and celebration workshop for beginners and novice drummers. Attendees will learn basic drumming rhythms and participate in an African drumming circle. Participants are asked to bring their own conga or djembe drums. The Carver will have a limited number of drums to reserve, first come first serve. Visit RSVP link to reserve.
A native of Panama City, Panama, Armando and his family emigrated to the United States during the mid 1960's and settled in the Bronx, N.Y. It was during his freshman year of high school in 1972, that he developed an interest in playing the Conga Drum. One day a Salsa band came to perform at his school during the lunch hour, where coincidentally Armando was working as a stage hand. While standing behind the Conga player, he realized that he was incredibly fascinated by the instrument. It was not until 2006, that he finally decided to pursue his lifelong dream, and learned to play the congas. He has been a student of the drum for the past 17 years and has never looked back. Playing his drums have been therapeutic and more than simply what he does... it is a part of who he is.
In 2008 he and fellow musicians James Jenner and Rick Blakey formed the Drum group "Spirit of the Drum". You can see them in the annual Juneteenth Parade, and at their monthly jam session in Mueller Park.
With special guest Jill Henderson from the Bakari Foundation. The Bakari Foundation is a 501 (c)3, nonprofit organization based out of Austin, TX. Their vision strives to bring about ​healing, peace, and clarity for families in mourning; while honoring the life of Bakari Henderson. The Bakari Foundation's mission is to provide transformative travel experiences for families who have lost loved ones at the hands of another. The Carver Museum is honored to be working in tandem with the Bakari Foundation during Black History month and beyond for our program, Create & Heal. 
George Washington Carver Museum, Cultural and Genealogy Center
1165 Angelina Street
Austin, TX 78702
United States