- - to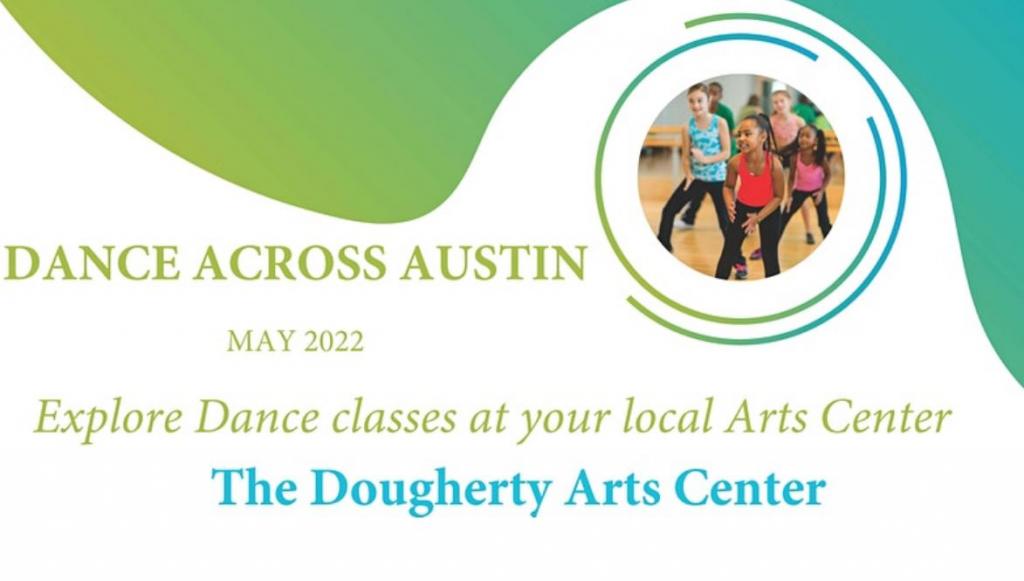 Take part in Dance Across Austin with two workshops for students aged 5-12 at the Dougherty Arts Center on Wednesday, May 18 and Friday, May 20. Explore movement with Veronica DeWitt from Art Spark Texas as you learn about improvisational dance! 
Enjoy learning about or reconnecting to the art of movement through improvisational dance. Class includes warm up, exercises to practice sensation, relationship, time and design, open dancing, and cool down. 
This event is free! Registration is required. Following sign-up, a mandatory student participation waiver will be emailed to the parent or guardian. Students must sign a completed waiver in order to participate in the workshop.  
The workshop will take place in the Dougherty Arts Center's theater space. Details regarding student drop-off and pick-up will accompany registration materials following sign-up. 
May 18, 2022 Workshop Registration
May 20, 2022 Workshop Registration
For more information about this event, email james.byers@austintexas.gov
Dougherty Arts Center
1110 Barton Springs Rd
Austin, TX 78704
United States