- to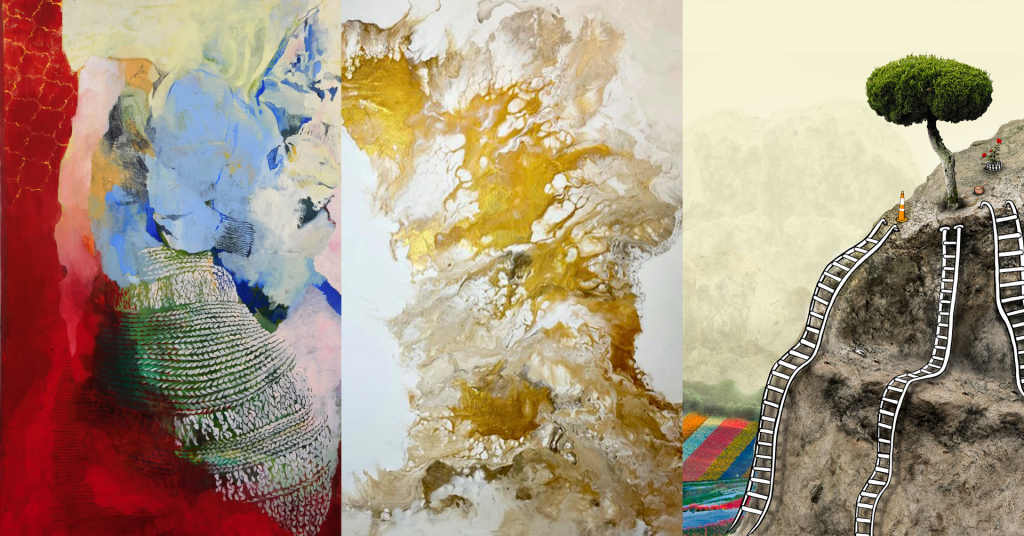 Artist Talk: Kat Spears, Meagan Hofstetter, and Caroline Walker
Wednesday, February 22, 2023
7-9pm
Learn firsthand the process, inspiration, and techniques of artists Kat Spears, Meagan Hofstetter, and Caroline Walker.
All gallery events are free and open to the public.
Registration is encouraged, but not required to attend. Register at the Eventbrite.
For more information about this event, email JCBGallery
The City of Austin is committed to compliance with the Americans with Disabilities Act. Reasonable modifications and equal access to communications will be provided upon request. For assistance, please contact (512) 974-3914 or Relay Texas 7-1-1.
Dougherty Arts Center
1110 Barton Springs Rd.
Austin, TX 78704
United States