- to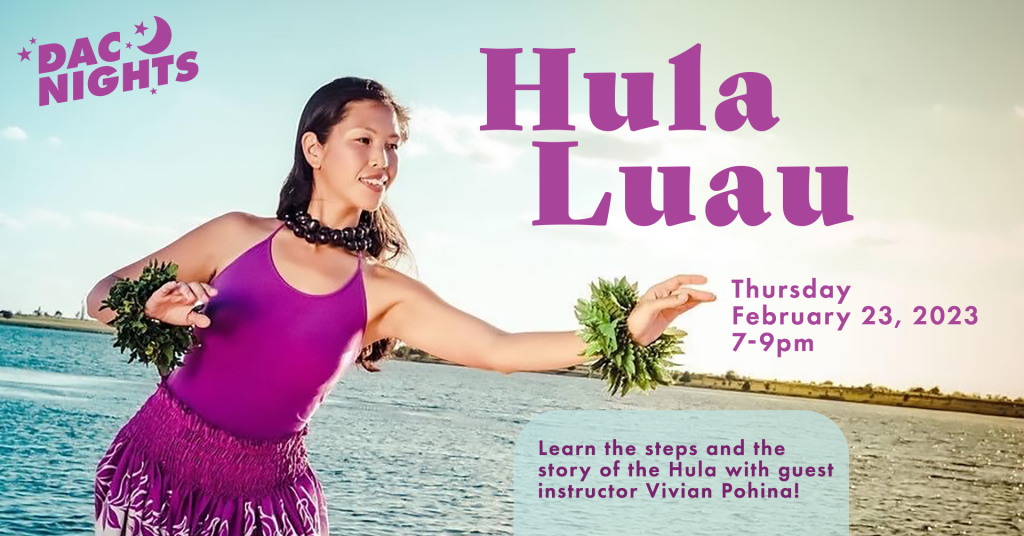 DAC Nights: Hula Luau
An in-person event
Thursday February 23, 2023
7-9pm
Looking for a way to invoke that island spirit in the heart of winter? Come to DAC Nights: Hula Luau at Dougherty Arts Center and experience Hula with instructor Vivian Pohina of Island Rhythms Hula Company. Move through the steps and feel the story of traditional Hawaiian dance as you embrace island time for a DAC Night!
This event is free! Registration is encouraged, but not required. Register at the Eventbrite.
For more information about this event, email DACTheater
The City of Austin is committed to compliance with the Americans with Disabilities Act. Reasonable modifications and equal access to communications will be provided upon request. For assistance, please contact (512) 974-3914 or Relay Texas 7-1-1. 
Dougherty Arts Center
1110 Barton Springs Rd.
Austin, TX 78704
United States