- - to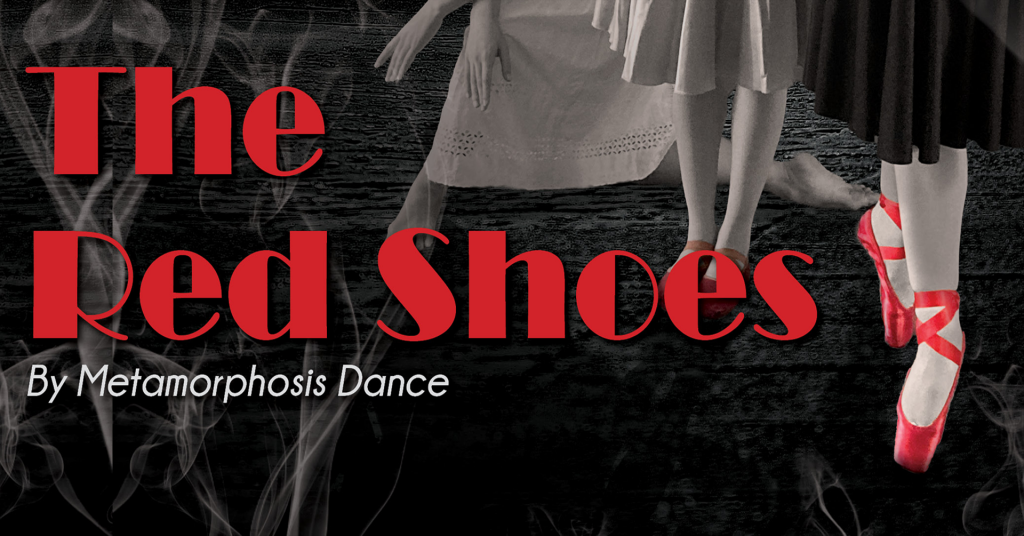 Metamorphosis Dance Presents: The Red Shoes  
Friday, March 31, 2023, at 7:30pm 
Saturday, April 1, 2023, at 2:30pm and 7:30pm 
Metamorphosis Dance, will premiere an original story ballet based on Hans Christian Andersen's The Red Shoes at the Dougherty Arts Center. This story ballet has been choreographed by Metamorphosis Dance's all-woman artistic staff and features the company's professional Resident Artists and Senior Company Members.
Newly orphaned, Kara, is presented with a flimsy pair of red shoes by a shoemaker who takes pity on her. Eventually, Kara is adopted by an older woman who presents Kara with new clothes and shoes. Kara covets clothing that her new guardian can't afford and manages to trick her guardian who cannot see well into buying fancy new red shoes instead of the black ones she was instructed to get. Throughout her life, Kara's vanity and pride continue to consume her thoughts, and she remains completely fixated on her red shoes. She refuses to stop dancing and listen to the caution from those that care about her.  This Spring, audiences will discover how this story unfolds and witness Kara's transformation and the consequences of her choices as she is tempted by the lure of The Red Shoes.   
For Ticket Information, visit the Eventbrite.
Metamorphosis Dance is an Austin based, women-led, nonprofit dance company. 
Metamorphosis Dance is part of the Artist Access Program, through the City of Austin's Parks and Recreation Department, Division of Museums and Cultural Programs, and the Dougherty Arts Center.
Dougherty Arts Center
1110 Barton Springs Rd.
Austin, TX 78704
United States