- to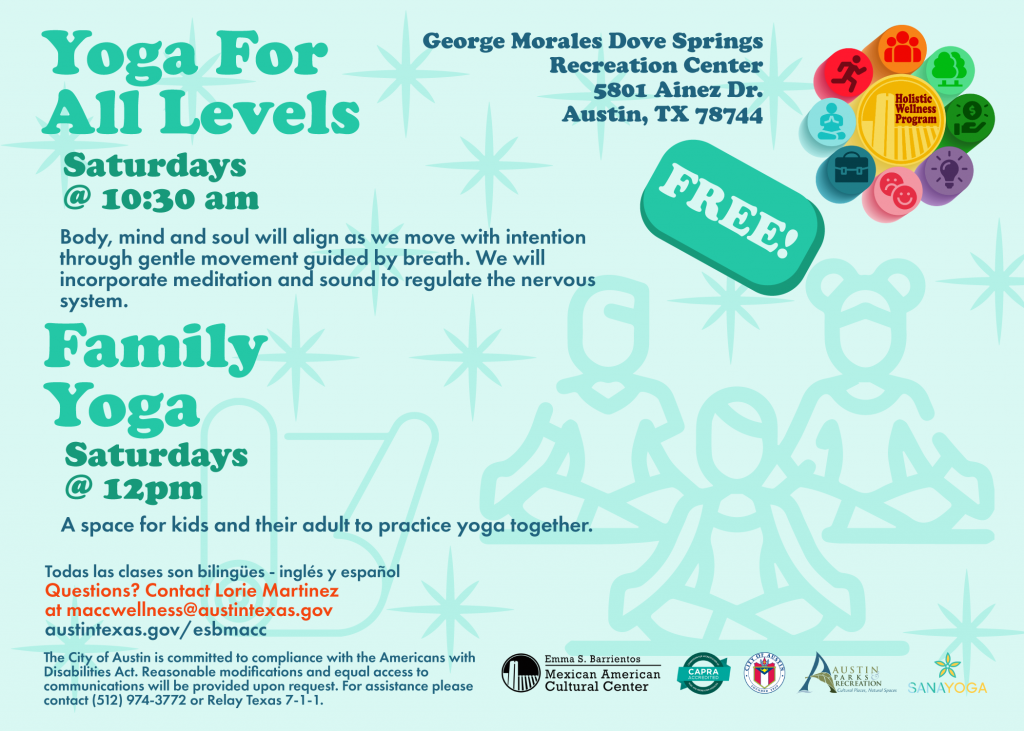 Yoga for All Levels
with Sana Yoga 
✨ Body, mind and soul will align as we move with intention through gentle movement guided by breath. We will incorporate meditation and sound to regulate the nervous system.
⏰ Saturday, May 27th 10:30-11:30am 
🏡 George Morales Dove Springs Recreation Center 
📌5801 Ainez Dr. Austin, TX 78744
📝 No pre-registration or signup required! Questions? Email maccwellness@austintexas.gov
Join the Facebook Event!
Cuerpo, mente y alma se alinearán a medida que nos movemos con intención a través de movimientos suaves guiados por la respiración. Incorporaremos meditación y sonido para regular el sistema nervioso.
George Morales Dove Springs Recreation Center
5801 Ainez Dr
Austin, TX 78744
United States