- -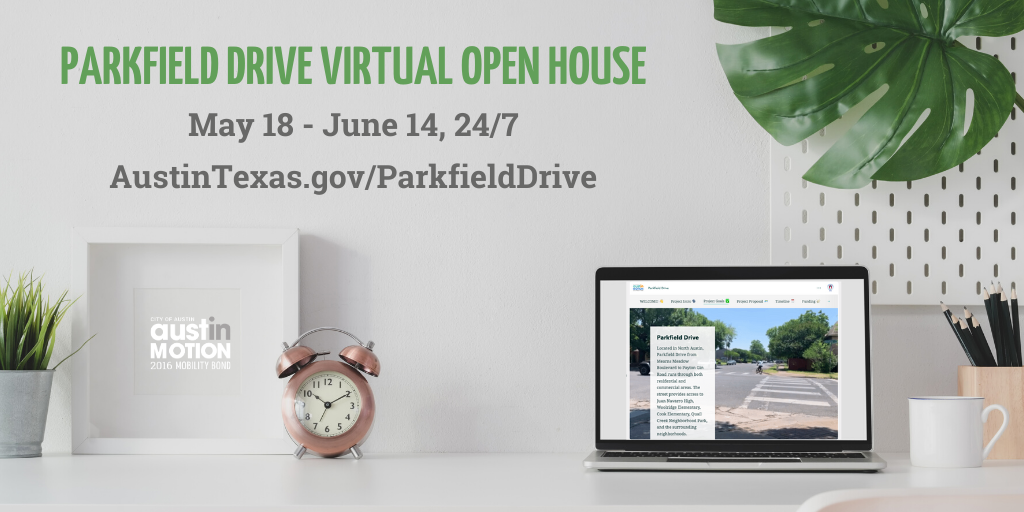 As part of the 2016 Mobility Bond, Austin Transportation is proposing changes on Parkfield Drive (Mearns Meadow Boulevard to Payton Gin Road) and near Woolridge Elementary School to enhance safety and mobility for everyone. To practice safe physical distancing, the project team is hosting an online open house to collect input on the proposal from the community.
Browse the online open house in English or Spanish via the project website. The open house is available 24 hours a day, 7 days a week beginning today, May 18, through Sunday, June 14. A survey to leave feedback on the proposal as well as an interactive map of the proposed changes is included in the online open house.
The proposed changes are anticipated to improve predictability and safety for everyone using the street, including people walking to school and riding bikes in the area. Funding for this project is available from the 2016 Mobility Bond Bikeways and Safe Routes to School programs.