- to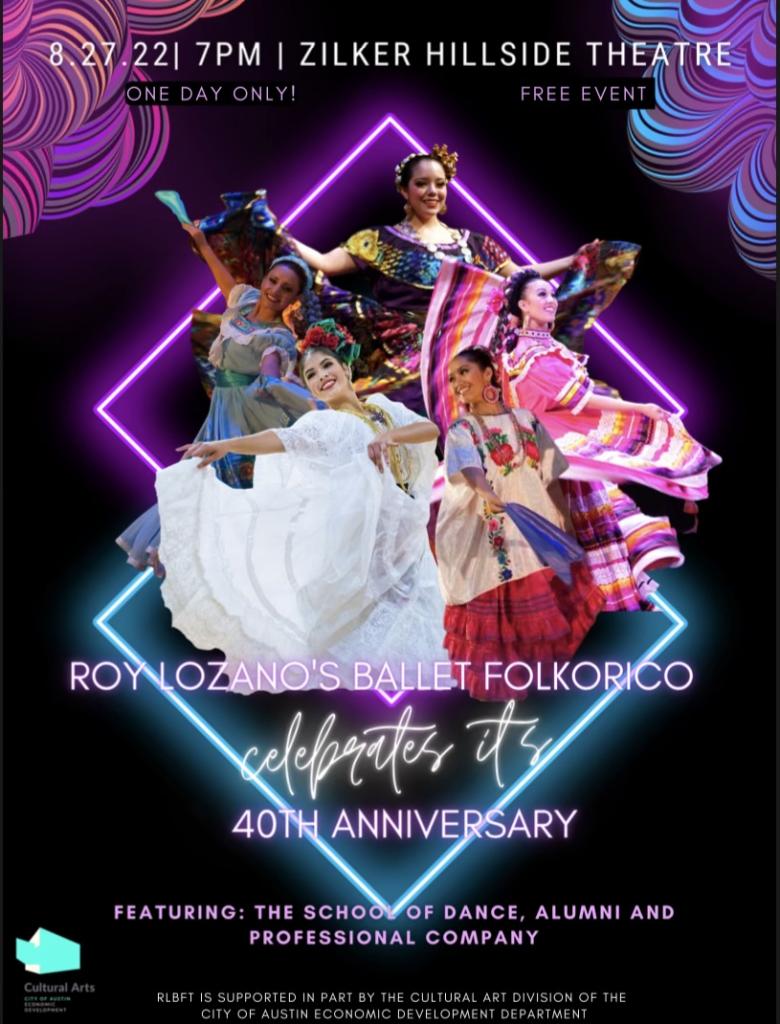 Roy Lozano's 40th Anniversary Show 
Saturday, August 27, 2022
7pm
Free! 
Roy Lozano's Ballet Folklorico de Texas, Austin's premier company of Mexican folk dance, celebrate it's 40th anniversary with a free performance at Zilker Hillside Theater. Performances by the school of dance, alumni and professional company! For more information visit www.balletfolkloricodetexas.com/ or follow event updates on facebook. 
Zilker Hillside Theater
2206 William Barton Drive
Austin, TX 78746
United States