- to
Are you overwhelmed by the number of medium/large dogs at Austin Animal Center but you want to help?
On Friday from 12-2 pm we'll have behavior staff available online on our Facebook page to help you narrow down the right match for foster or adoption!
During that timeframe, post the answers to the below questions in the Facebook event and we'll respond with up to 2-3 available dogs that may be a good match.
1. What kind and how many pets are already in the home?
2. If you have a dog, what is their playstyle? (Rough, soft, co-exister)
3. What are the ages of any kids in the home?
4. What kind of home do you live in? (House with yard, apartment complex, etc)
5. What is your household like when it comes to traffic? (Busy with lots of visitors, lowkey, etc)
6. What is your lifestyle like? (Active, social butterfly, homebody, etc)
7. Anything else we should know? (Breed/weight restrictions, etc)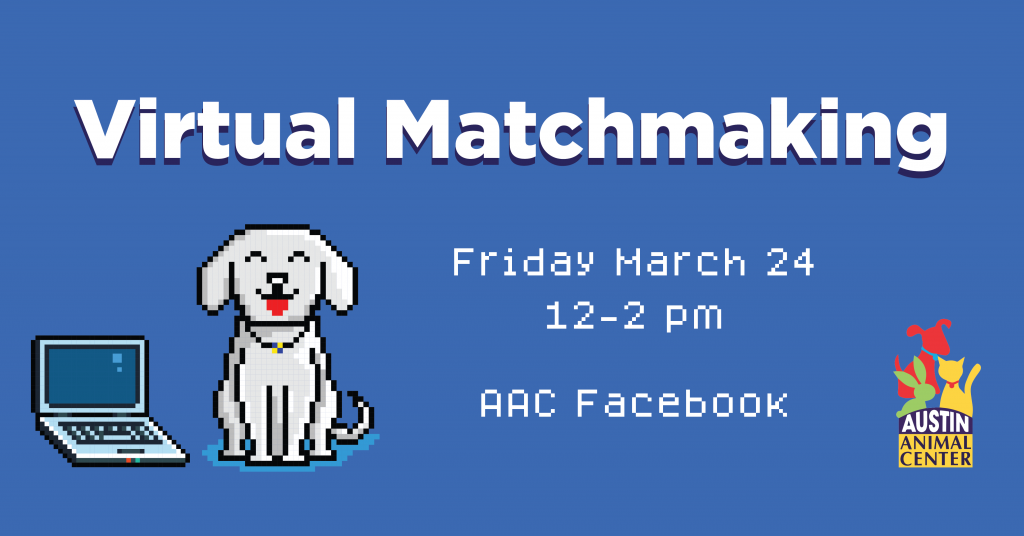 Virtual Event