- - to
Drive-up access to the holiday tree is ONLY on nights when the Trail of Lights is not occurring.
Drive-Up Nights (green):  November 28- December 2,4-7,19, and 24-January 1.  Free parking in surface lots near the tree.
The calendar below displays nights when the tree is available for drive-up access. Avoid nights in red when road closures and pre-paid parking are in effect.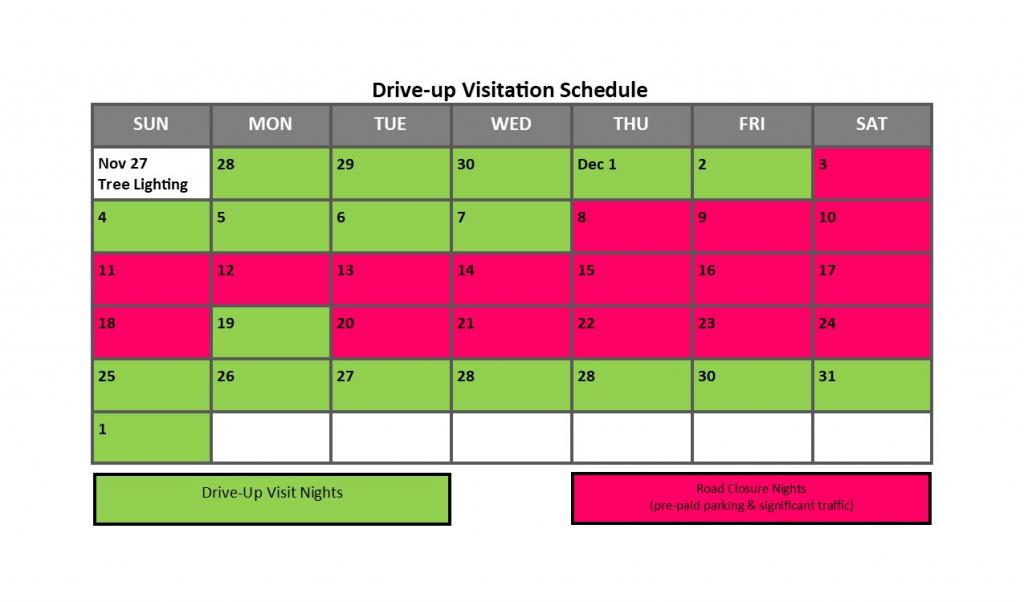 Zilker Metropolitan Park - Moontower
2100 Barton Springs Road
Austin, TX 78704
United States