- to
---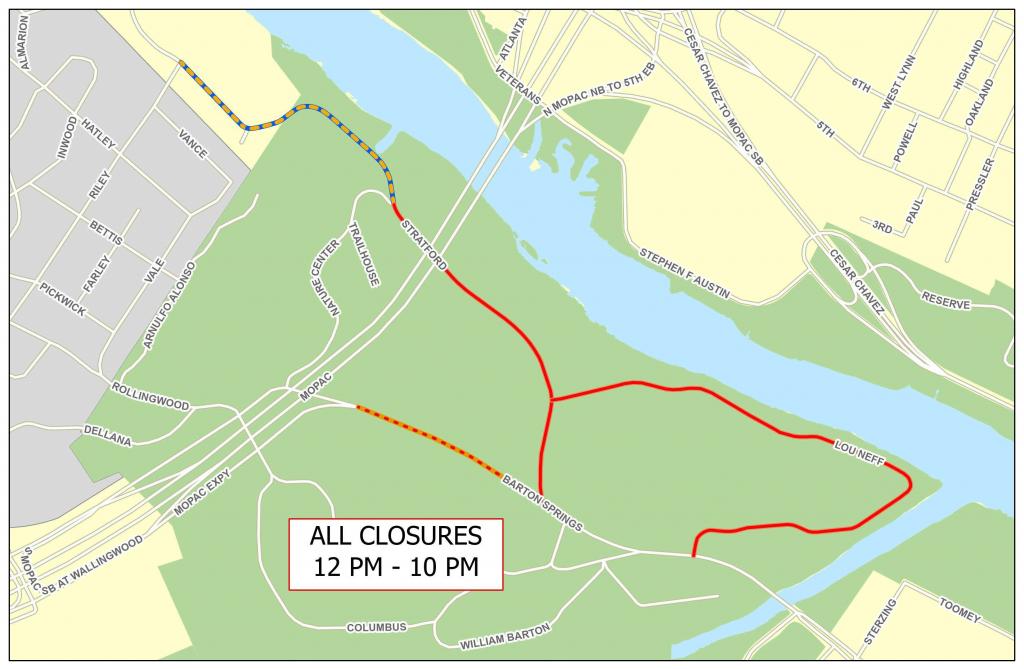 (Click on the Image for Full Map)
This event charges a fee to participate in the athletic component of the event.  Public viewing is free and open to the public.
PARK PERMITS: Amplified Sound:  Amplified sound has been permitted at this event from:  5 pm - 10 pm
PARK ACCESS:  In Use – no fences, no barriers, significant portion of the park reserved/impacted by the event.  Includes increased pedestrian and vehicular activity. 
Park road closures are associated with this event.
Alternative Routes for Traffic:
North/South: Strafford - Paige/Riley - Rollingwood - Barton Springs
East/West: Strafford - Paige/Riley - Rollingwood - Barton Springs
Parking and Transportation Options:
For alternative transportation options visit:
austintexas.gov/department/getting-around-austin
For bus routes and schedules visit:
capmetro.org
For downtown parking information visit:
austintexas.gov/department/downtown-parking
Zilker Park
Austin, TX 78746
United States