City of Austin
FOR IMMEDIATE RELEASE
Release Date:

---
Travelers will need to meet new requirements by October 2020.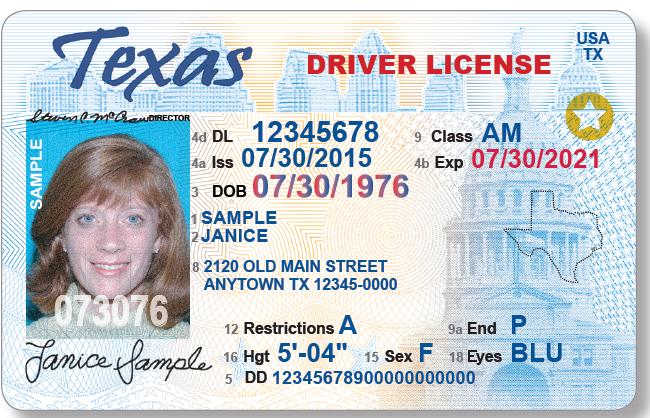 AUSTIN, Texas – Travelers who use their state-issued ID or driver license when flying will need to make sure that they are prepared to meet the new REAL ID requirements before changes take effect later next year.
Signed into law in 2005, the REAL ID Act creates minimum security standards for state-issued identifications, such as driver licenses. Starting on October 1, 2020, all travelers 18 years of age and older will need to make sure that their identification meets the new requirements before flying.
Travelers under the age of 18 are not required to provide identification if they are traveling with an adult companion, however companions will need to have a form of identification that meets the new standards.
In Texas and most other states, REAL ID compliant identification cards are marked with a star on the upper portion of the card. If travelers are unsure in their identification cards are compliant, then they should contact their state's driver's licensing agency to learn more. On a Texas license, the REAL ID star is gold in color and appears in the upper right hand corner above the expiration date. For more information on Texas driver license specifics, visit: http://www.dps.texas.gov/DriverLicense/.
Travelers may also use certain other TSA-approved forms of identification including passports, Department of Homeland Security trusted traveler cards, U.S. Department of Defense IDs, U.S. Citizenship and Immigration Services Employment Authorization Cards and permanent resident cards. Temporary driver licenses and weapon permits will not be accepted at TSA security checkpoints. A complete list of accepted forms of identification can be found on the TSA's website at: https://www.tsa.gov/travel/security-screening/identification.
Once these changes take effect on Oct. 1, 2020, travelers who cannot verify their identity or do not have an approved form of identification will not be allowed through security checkpoints.
For more information on the REAL ID program visit: https://www.tsa.gov/real-id.
The airport of choice for Central Texas is Austin-Bergstrom International Airport (AUS). New nonstop international flights include Calgary, Canada (YYC) on WestJet www.westjet.com; Frankfurt, Germany (FRA) on Lufthansa www.lufthansa.com; London Gatwick, United Kingdom (LGW) on Norwegian Air, www.norwegian.com/us; and Mexico City, Mexico (MEX) on AeroMexico, www.aeromexico.com. Austin also welcomes new carrier Spirit Airlines,  www.spirit.com.  Find all nonstop routes with the free interactive flight guide on www.abia.org. Connect with us on Twitter @AUStinAirport, Facebook,  www.facebook.com/abia and on Instagram @AUSairport.