City of Austin
FOR IMMEDIATE RELEASE
Release Date:

---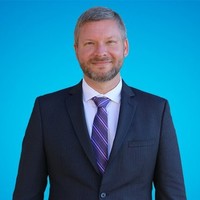 The City of Austin has identified Christopher Stewart as the City's next Chief Information Officer (CIO) after a national search. Mr. Stewart will start his new position on May 10, 2021.
"I am very happy to announce Chris Stewart as the City's next Chief Information Officer. His extensive experience in IT services, most recently as interim CIO, will continue to be crucial to overseeing the department's programs to ensure our organization has the best solutions available to provide exceptional technology services to internal departments and the Austin community," said Deputy City Manager Nuria Rivera-Vandermyde.
The Communications and Technology Management (CTM) department provides a broad array of information technology (IT) services to City of Austin departments. CTM manages three major programs: Communications and Technology Management; the Combined Transportation, Emergency and Communications Center (CTECC); and Wireless Communication Services. CTM's customer base also includes other governmental entities that are members of the Greater Austin/Travis County Regional Radio System (GATRRS) as well as the partners of CTECC. The CTM Department is the principal IT department for the City of Austin and provides centralized IT services and business units across the municipal organization.
"I am honored to have been selected as the City's next Chief Information Officer. I look forward to continuing my service to the City of Austin providing technology solutions that ensure the best possible customer service to our department stakeholders and residents. "said Mr. Stewart.
Mr. Stewart holds a Master of Public Administration from the University of Texas and has more than 20 years of service with the City of Austin, including most recently serving as Chief Information Officer at Austin Water. With extensive IT experience throughout all levels of the organization Mr. Stewart brings an exceptional ability to develop and implement innovative technology solutions due to his experience with developing and fostering relationships within the organization and business community.
# # #