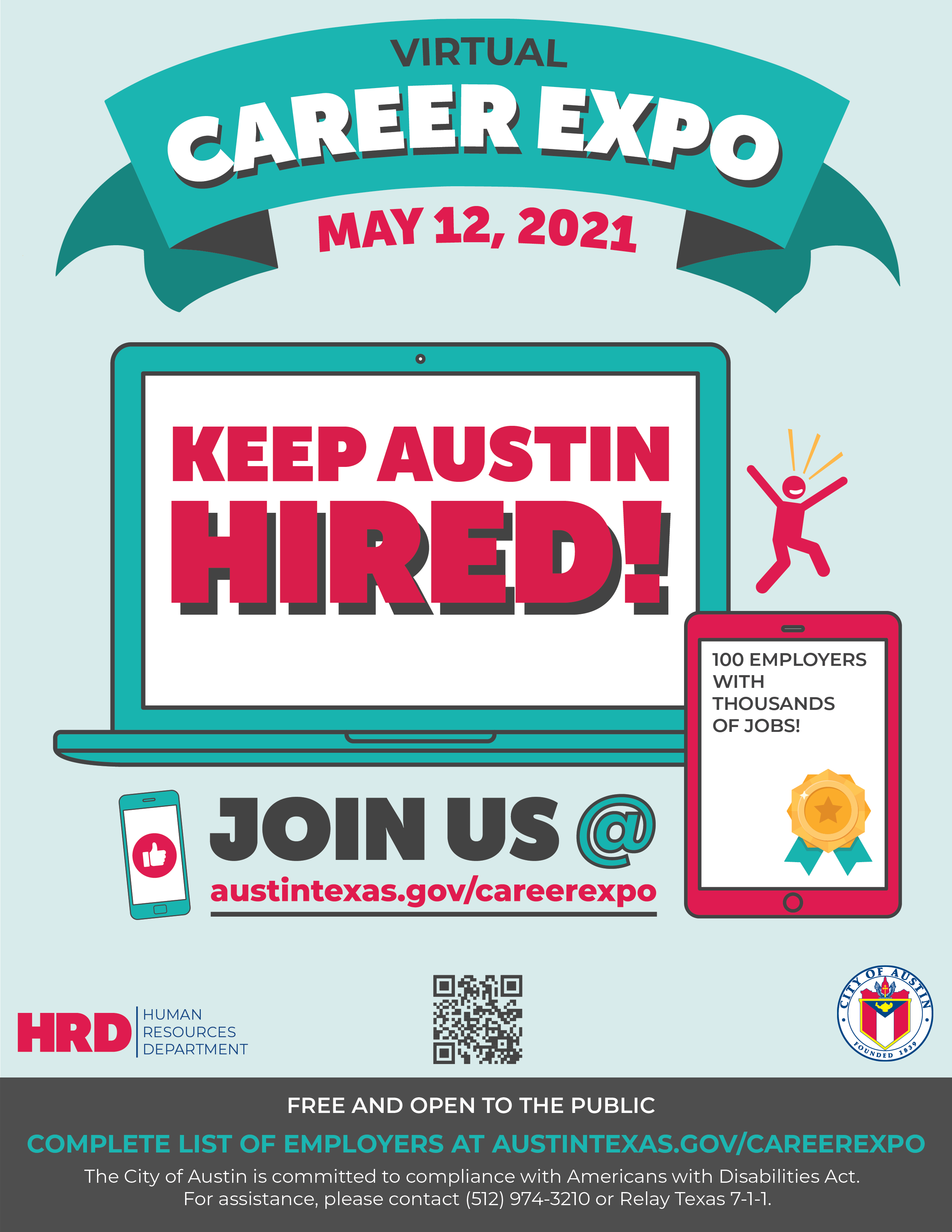 The City of Austin is hosting a virtual Career Expo on May 12, 2021. This year's theme Keep Austin Hired is intended to help build a stronger community by providing opportunities for Austin area residents of all ages and skill levels to find jobs.
The free virtual event will be from 10 a.m. to 3 p.m. Participants will have opportunities to meet through text and video chats or scheduled one-to-one chats with company representatives from public agencies, as well as private employers, and temporary staffing agencies. Showcase presentations during the event will feature tips for job seekers and all attendees are encouraged to upload profiles or copies of their resume.
100 employers are expected to register, including private employers, state agencies, higher education, technical schools, temporary agencies, many smaller businesses with skilled labor and customer service job openings, and City of Austin departments. Pre-registration for attendees and a complete list of employers is available at austintexas.gov/careerexpo.
# # #