City of Austin
FOR IMMEDIATE RELEASE
Release Date:
Contact: Public Information Office 512-974-5017 Email
---
The Austin Police Department is delighted to welcome Dr. Anne Kringen to the department as the new APD Training Academy Division Manager. Dr. Kringen will play a significant role in revising the APD police cadet program as part of the reimaging public safety process.
 
Dr. Kringen offered the following thoughts about the undertaking.
 
I'm excited about the opportunity to help Austin Police Department and the City of Austin take the next steps in police cadet training. I'll be working to implement evidence-based practices in training and developing processes to measure training success. I think it's fundamentally important to involve the community voice into policing in all spheres, including the academy, and I'll work to foster a culture of inclusivity that reflects the needs of a city as diverse and exciting as Austin.
Dr. Kringen will initially focus on ensuring that all academy curriculum in development for the 144th cadet class is inclusive and incorporates community perspectives highlighted through the reimagining public safety process. As well, Dr. Kringen will focus on incorporating adult learning techniques in the academy and ensuring that all defined learning objectives are covered and properly evaluated.
 
The revised academy involves several other key components. APD launched a pilot neighborhood liaison program in which department cadet applicants were paired with APD District Representatives to learn about the community and provide engagement opportunities. At the time of this release, seven applicants for the next cadet class have been in this pilot program. APD will use the information learned from this pilot to design a pre-academy 80-hour curriculum to facilitate community connectivity.
The revised academy will also include a community video review panel that consists of both city and community stakeholders. The group will review and provide feedback on academy training videos.
 
In addition, the revised academy will include an additional 30 community-engagement hours. An example of one course we have already identified is the Groundwater Analysis workshops by Joyce James which provide insight into institutionalized racism and explores the underlying causes of inequality as well as tools to address these causes.
 
The department is currently working with community partners to identify additional engagement opportunities for incorporation into the academy curriculum as well.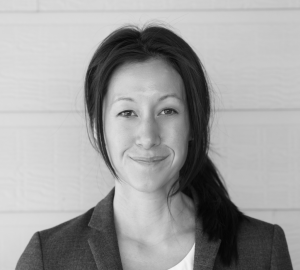 Background on Dr. Kringen
Anne Li Kringen, Ph.D. is an Associate Professor of Criminal Justice at the University of New Haven where she has served as both Assistant Chair of the Department of Criminal Justice and the Assistant Dean of the Henry C. Lee College of Criminal Justice and Forensic Sciences. Her personal research focuses on policing, specifically organizational issues that affect diversification. An evidence-based policy advocate, she seeks to conduct research that bridges the gap between critical perspectives on race and gender in policing and policy.
Her recent research includes categorizing variation in foot patrol strategies, considering the impact of civil service rules and agency-specific hiring guidelines on women and individuals of color, developing an evidence-based process that increases the recruitment and retention of diverse candidates, and understanding the impact of academy training on diversification efforts. Her work has been published in Gender, Work, and Organization, Feminist Criminology, Criminal Justice Policy Review and Policing: A Journal of Policy and Practice.
Dr. Kringen has conducted multiple large-scale evaluations for major metropolitan law enforcement agencies and for the Bureau of Justice Assistance. She has been a discussant at the National Institute of Justice and has briefed U.S. Congress about challenges to diversification in law enforcement. She currently serves on the Research Advisory Committee for the International Association of Chiefs of Police. Dr. Kringen received her Ph.D. in criminal justice from Texas State University. She proudly served as a peace officer in Alexandria, VA making her a well-rounded, intelligent choice.