City of Austin
FOR IMMEDIATE RELEASE
Release Date:
Contact: Public Affairs Office, Austin Public Works 512-974-7111 Email
---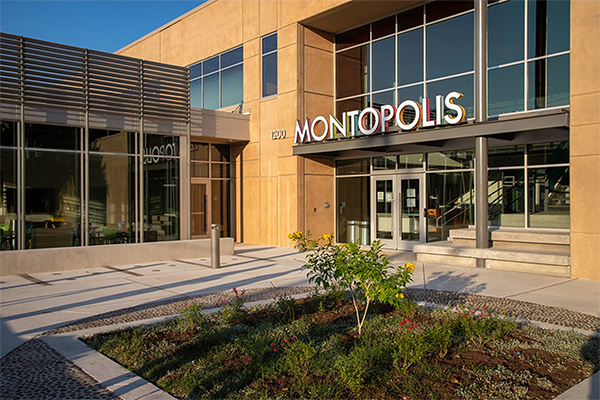 The Montopolis Recreation and Community Center recently won a Design Award for its "affordable sustainability" features from the American Institute of Architects, Austin Chapter (AIA Austin). The award commends the project for its significant energy reduction within a modest budget. The building finished construction last summer, marking a significant milestone for the Southeast Austin community. The new facility replaces the former recreation and community center, which served the community for more than four decades but could no longer meet the needs of a growing community.
The Center will begin limited public programming this summer for the first time since its completion about a year ago. The building provides more than 33,000 square feet of new space and 330,000 square feet of site area including a commercial kitchen, gymnasium, fitness room, computer lab, conference rooms and educational programming areas. The building's design seeks to support the initiatives of each partnering department by fostering mental and physical well-being through community recreation and the pursuit of healthy lifestyles. 
"We are thrilled to have a project serving the growing Montopolis community that meets sustainability goals while delivering much needed recreational, health and community services for the public," said Assistant City Manager Gina Fiandaca. "This joint-use facility prioritizes values of the Montopolis community through its art, design and cultural programming."
While not yet open to the public, the building site is being used for some community services including a safety and food drive event organized by Austin Public Health (APH). Last month, the City was able to give out fruit and vegetables to people in their cars, as well as hundreds of disaster relief boxes, masks, bottles of hand sanitizer, and pillows. APH continues to provide drive-thru food service, virtual training for youth focused on adolescent health, and temporary rent and utility assistance.
Following construction, the building was awarded a LEED (Leadership in in Energy and Environmental Design) Gold rating for its energy-saving components. Some of these components include a rain garden, water efficient plumbing fixtures, natural lighting, and promotion of biodiversity and native plants. Funding for the facility was approved by voters in 2012, and building design was developed with extensive input from the Montopolis community beginning in 2014. 
The building is not yet operating at full capacity and in-person youth programming is limited. A video premiere showcasing the project is available which features interviews with project staff, community members, and City officials. 
Austin Public Works managed the construction delivery of the project, and the building is jointly operated by Parks and Recreation Department and Austin Public Health. More information is available on the Montopolis project webpage.