City of Austin
FOR IMMEDIATE RELEASE
Release Date:
Contact: Public Information Office 512-974-5017 Email
---
Case:          19-2231085
 
Date:           Sunday, August 11, 2019
 
Time:          1:50 a.m.
 
Location:    10205 N. Lamar Blvd. (La Preferida Bar)
 
Deceased:   Julio Cesar Gamez-Contreras, Hispanic male, born 07/28/1993
 
Suspect:      Pedro Fuentes Espinoza, a Hispanic male, 42 years of age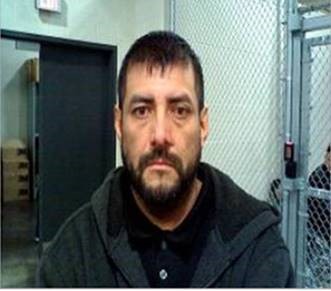 Homicide detectives have obtained a second murder warrant for Pedro Fuentes Espinoza in the shooting death of Julio Cesar Gamez-Contreras on Sunday, August 11, 2019. This was the first of two homicides Espinoza committed in Austin in the last six-months. Espinoza was already wanted for the more recent murder of Elvi Vanessa Cervantes-De La Torre on February 17, 2020 (see news release for Homicide #6 2020). Espinoza shot and killed Cervantes-De La Torre as she sat in her car. Additionally, Espinoza may have previously committed a murder in Mexico and came to Austin to avoid apprehension. Detectives are looking into those facts.
 
Police are asking anyone who sees Pedro Espinoza to call 911 immediately. Do not attempt to apprehend or make contact with him. Espinoza is considered armed and extremely dangerous. 
Information about Homicide #25 from 2019: 
On Sunday, August 11, 2019 at approximately 1:50 a.m., Austin 911 received a shots fired call in the parking lot of La Preferida Bar at 10205 N. Lamar Blvd.  Austin Police and Austin-Travis County EMS arrived and located three Hispanic male victims who had sustained gunshot wounds. One victim was pronounced deceased at the scene and two other victims were transported to a local hospital with non-life-threatening injuries.
 
Austin Homicide detectives and crime scene units arrived to begin processing the scene. Witnesses advised that a fight had broken out inside the bar between the victims and several Hispanic male suspects. The fight continued in the parking lot where the shooting occurred. The suspects in the shooting left the scene in a white Cadillac Escalade truck (similar to the one shown below) with chrome wheels.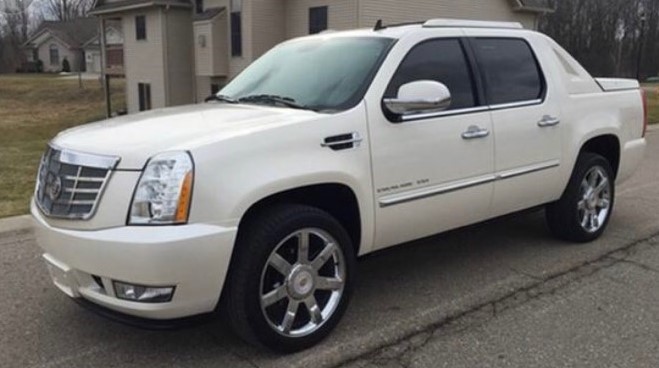 The Travis County Medical Examiner conducted an autopsy and ruled the death a Homicide.   
 
Anyone with information about either incident, video or Espinoza's whereabouts is urged to call Crime Stoppers at 512-472-TIPS, or use the new Crime Stoppers App, or email APD Homicide at homicide.apd@austintexas.gov. You may remain anonymous.  You can also submit tips by downloading APD's mobile app, Austin PD, free on iPhone and Android.