National Code Compliance Month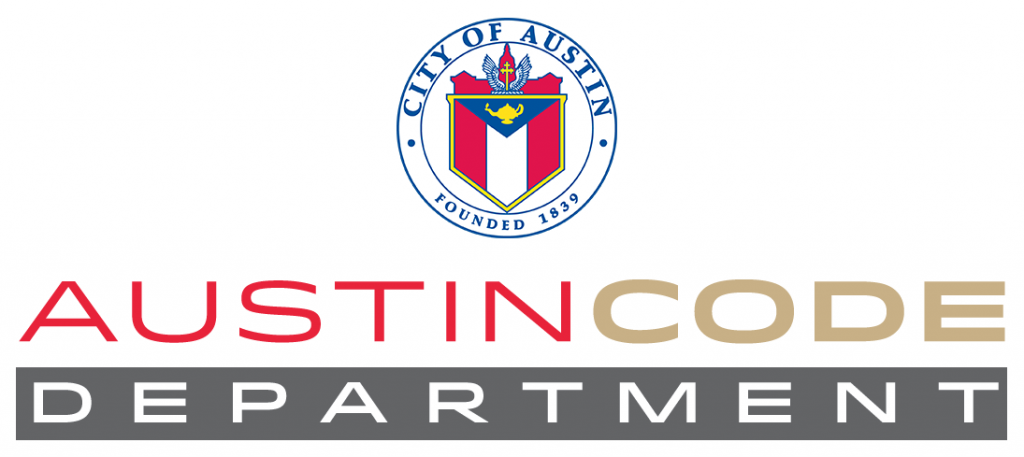 For immediate release:
Contact: Austin Code Department, Public Information Office, media line (512) 974-9222
October is National Code Compliance Month
(Version en español abajo)
Austin, TX – This October, the Austin Code Department (ACD) invites you to take a moment to reflect on the work done by the code inspectors and staff who are committed to ensure safe, healthy, and legal uses of Austin lands and properties.
Code Compliance Month is a national campaign in October to raise awareness about land and building safety. Code Month honors and recognizes code professionals and the code enforcement industry and it is an opportunity to raise awareness of potential hazards in the community.
The department receives over 30,000 city-wide service requests through Austin 3-1-1 for potential code violations per year and performs over 70,000 inspections.
To help raise awareness, Austin Code will launch an awareness campaign in the month of October that focused on weekly themes.
Today more than ever, Austin Code's mission of "Building a safer and greater Austin together through code education, collaboration and enforcement" holds a valuable and transformative meaning to our community.
"We have a shared responsibility to work together and ensure safer and greater Austin," said ACD Interim Director José G. Roig. "We are securing a better and safer Austin for generations to come."
For more information on Austin Code Month, visit austintexas.gov/code.
(Version en español)
Octubre es el Mes Nacional del Cumplimiento del Código
Austin, TX - Este octubre, el Departamento de Códigos de Austin (ACD) se toma un momento para reflexionar sobre el trabajo realizado por los inspectores y el personal del código que están comprometidos a garantizar el uso seguro, saludable y legal de los terrenos y propiedades de Austin.
El Mes del Cumplimiento del Código es una campaña nacional que se lleva a cabo en octubre para crear conciencia sobre la seguridad de los terrenos y los edificios. Octubre se apartará para honrar y reconocer a la industria del cumplimiento del código y a los profesionales. La campaña también es una oportunidad para crear conciencia sobre los posibles peligros en la comunidad.
Por año, el departamento recibe más de 30,000 solicitudes de servicio en toda la ciudad a través de Austin 3-1-1 por posibles violaciones del código y realiza más de 70,000 inspecciones.
Para informar a la comunidad, Austin Code lanzará una campaña en el mes de octubre que tendrá temas semanales.
Hoy más que nunca, nuestra misión "Construir juntos un Austin mejor y más seguro mediante la educación, la colaboración y el cumplimiento de los códigos" tiene un significado valioso y transformador para nuestra comunidad.
"Tenemos la responsabilidad compartida de trabajar juntos y garantizar una Austin más segura y mejor", dijo el director interino de ACD, José G. Roig. "Estamos asegurando un Austin mejor y más seguro para las generaciones venideras".
Para obtener más información sobre el Mes del Código de Austin, visite austintexas.gov/code.