City of Austin
FOR IMMEDIATE RELEASE
Release Date:
Contact: Public Affairs Office, City of Austin Public Works 512-974-7111 Email
---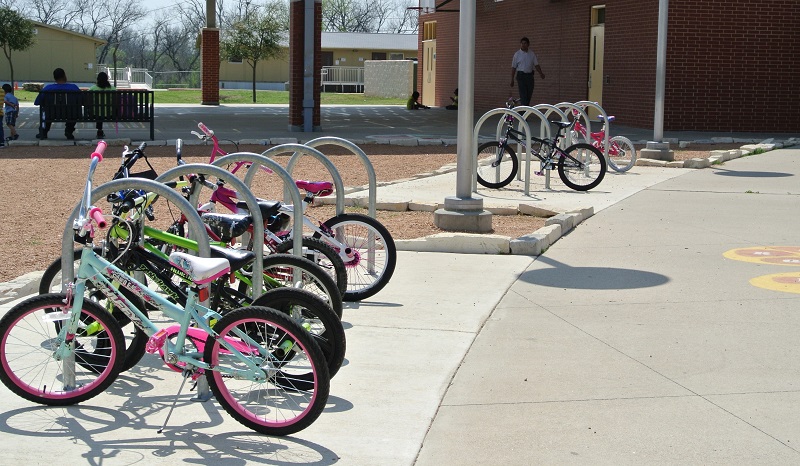 National Bike to School Day 2021 is May 5, a day when schools across the country celebrate the fun of biking to and from school. Austin Public Works' Safe Routes to School (SRTS) staff focus on decreasing the barriers students face in walking or biking to school.
During last year's pandemic school closures, SRTS completed 64 infrastructure improvements at 19 different schools across the city. SRTS first received funding to build pedestrian and bicycle infrastructure through the 2016 Bond. The program aims to complete all 2016 Bond funded projects at 137 elementary and middle schools by 2024.
Safety concerns are often the main reason families choose not to walk or bike to school. The City has addressed these safety concerns by improving our infrastructure. We have made improvements to sidewalks, bikeways, roadway and path crossings and we've upgraded traffic signal upgrades and installed traffic calming devices.
"Our team is proud to help create safe and reliable infrastructure that allows our youngest residents to walk and bike to school," said Gina Fiandaca, Assistant City Manager for Mobility.  "Every student should have this option, and we look forward to making more improvements in the future and seeing more children and families using these safe routes to school."
SRTS staff look forward to hosting bike to in-person school events for National Bike to School day in future years. In the meantime, SRTS will continue to support students walking and biking through infrastructure improvements, educational programming, and by employing 200 crossing guards across Austin. Discover what Safe Routes to School can do for you at AustinTexas.gov/SafeRoutes