You are here
City of Austin
---
FOR IMMEDIATE RELEASE
Release Date:
Mar. 08, 2018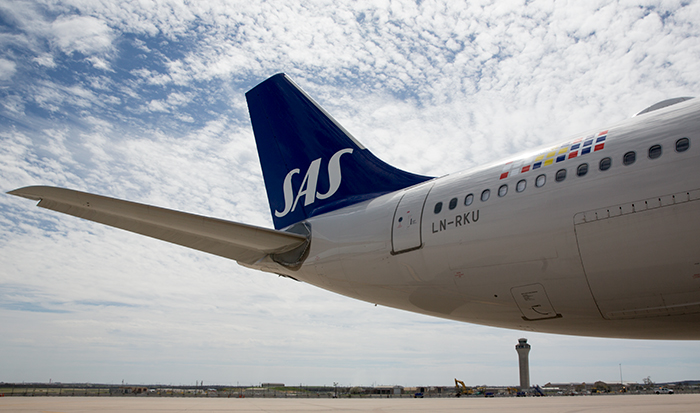 AUSTIN, Texas – Scandinavian Airlines (SAS) will operate two nonstop, round-trip flights between Stockholm, Sweden's (ARN) Arlanda Airport and Austin-Bergstrom International Airport (AUS) during SXSW on March 8 and 12, 2018. This marks the first flights for SAS in Austin as well as the first nonstop between Austin and Stockholm.
The special SXSW flights will be operated using Airbus 330 aircraft with 262 total seats. The aircraft is equipped with 32 fully flat Business Class seats, 56 Plus Class seats and 174 Economy Class seats.
On March 8, the flight arrives at AUS at 1 p.m. and departs AUS at 3 p.m. On March 12, the flight arrives at AUS at 6:40 p.m. and departs AUS at 8:40 p.m. This SAS service also offers an easy nonstop option for Central Texans to enjoy a Scandinavian getaway. Flights may be booked by calling 1-800-221-2350 or on www.flysas.com/en/us/.
SAS provides service to about 120 destinations in Europe, the U.S. and Asia and is a member of the Star Alliance.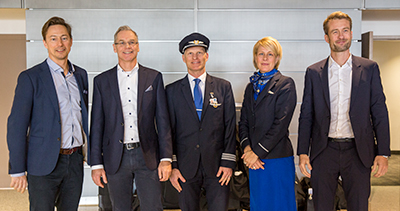 Arriving on the first SAS jet in Austin and the first nonstop flight between Stockholm, Sweden and Austin, Texas were from left: Mattias Forsberg, CIO (IT & Digital Innovation), Rickard Gustafson, CEO, Captain Björn Rönneberg, Air Stewardess Cecilia Kronnäs, Vice President Brand Marketing.
The airport of choice for Central Texas is Austin-Bergstrom International Airport (AUS). New nonstop international flights include London Gatwick, United Kingdom (LGW) on Norwegian Air, www.norwegian.com/us, Punta Cana (PUJ), Dominican Republic on Vacation Express, www.vacationexpress.com,  Guadalajara, Mexico (GDL) on Volaris, www.volaris.com, and Mexico City, Mexico (MEX) on AeroMexico, www.aeromexico.com. New for SXSW 2018: Delta to Amsterdam (AMS), www.delta.com, and SAS to Stockholm (ARN) www.flysas.com/en/us/.   Find all nonstop routes with the free interactive flight guide on www.abia.org. Connect with us on Twitter, @AUStinAirport, Facebook, www.facebook.com/abia and on Instagram, @AUSairport.
---