City of Austin
FOR IMMEDIATE RELEASE
Release Date:

---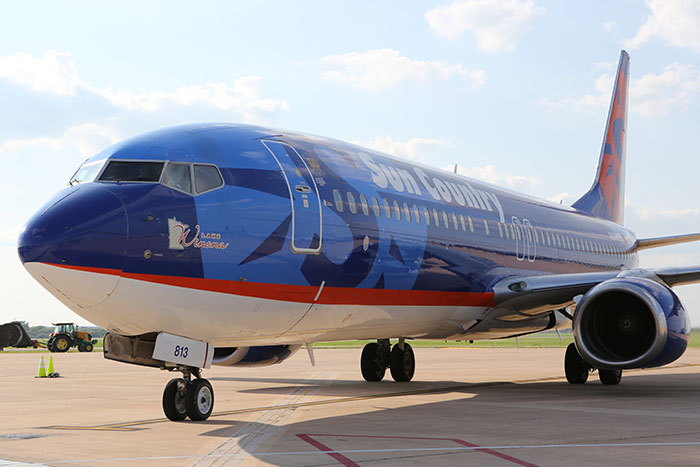 AUSTIN, Texas – Vacationers looking to cool down near the Gulf Coast this summer now have the option of taking a nonstop flight from Austin-Bergstrom International Airport (AUS) to Gulfport-Biloxi International Airport (GPT) as Sun Country Airlines started their seasonal nonstop service on July 19.
The new nonstop from AUS to GPT operates twice weekly on Mondays and Fridays from late July until Dec. 16, 2019. Tickets and packages are available at SunCountry.com.
On Mondays and Fridays, flights depart Austin at 10:10 a.m. and arrive in Gulfport / Biloxi at 11:40 a.m. Flights depart Gulfport / Biloxi at 5:35 p.m. and arrive in Austin at 7:15 p.m.
This new destination offers passengers a nonstop flight to the second-largest city in Mississippi and third-largest casino and gaming destination in the United States. Along with its coast casinos, Gulfport and Biloxi offers 26 miles of white sand beaches, over 20 golf courses and other outdoor options including sport fishing with over 200 species.
A complete list of available nonstop flights from Austin-Bergstrom is available online here. 
The airport of choice for Central Texas is Austin-Bergstrom International Airport (AUS). New nonstop international flights include Calgary, Canada (YYC) on WestJet www.westjet.com; Frankfurt, Germany (FRA) on Lufthansa www.lufthansa.com; London Gatwick, United Kingdom (LGW) on Norwegian Air, www.norwegian.com/us; and Mexico City, Mexico (MEX) on AeroMexico, www.aeromexico.com. Austin also welcomes new carrier Spirit Airlines,  www.spirit.com.  Find all nonstop routes with the free interactive flight guide on www.abia.org. Connect with us on Twitter @AUStinAirport, Facebook,  www.facebook.com/abia and on Instagram @AUSairport.
# # #