The Austin Code Department utilizes an automated system which sets clear expectations for response times to customer concerns. Response times are set based on considerations such as time-sensitivity and risks to life safety.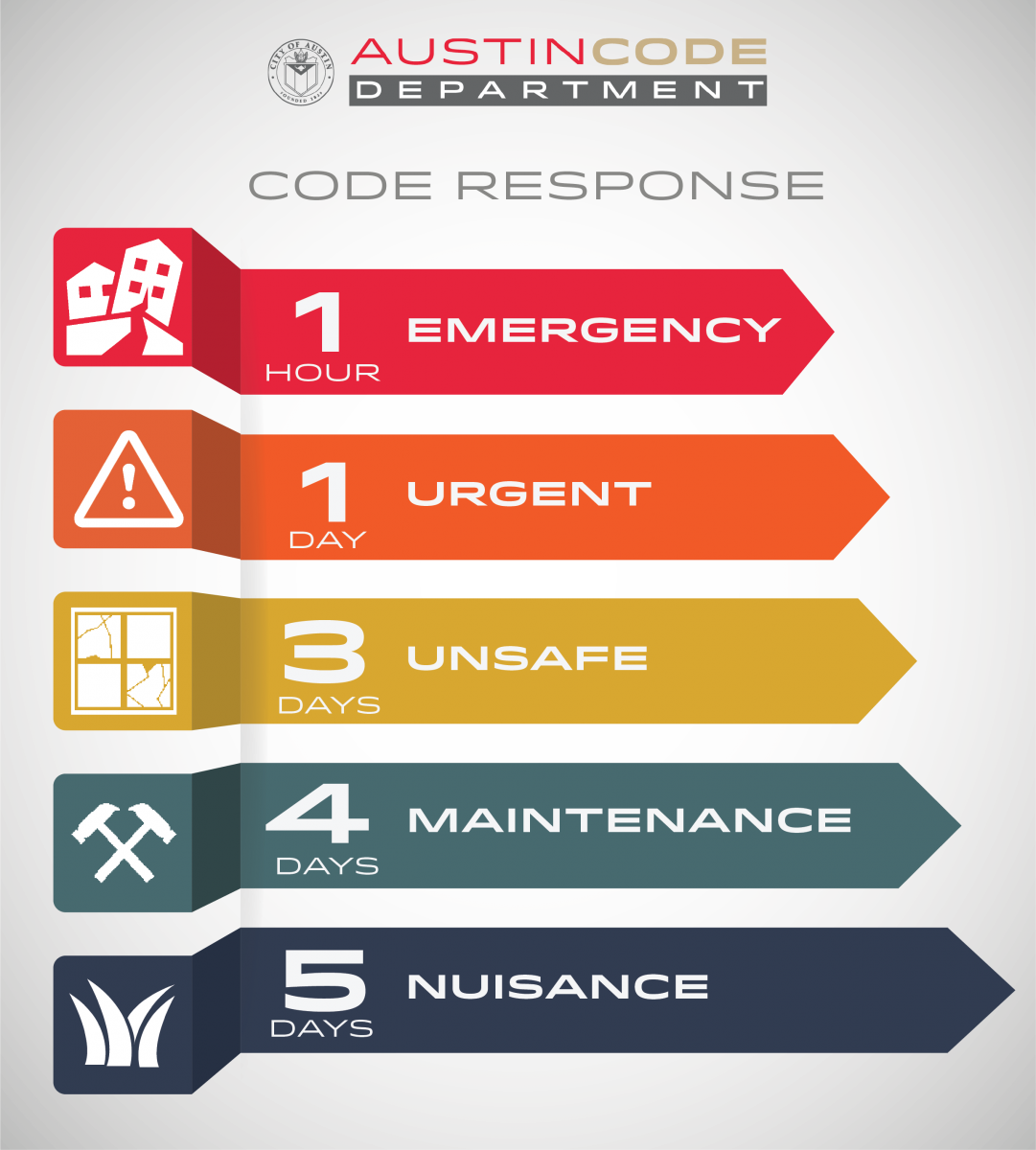 ADDITIONAL DETAILS AND EXAMPLES
1 Hour - Emergency - Imminent Danger / Life-Safety
1 Day - Urgent - High-Risk Hazard / Time Sensitive
3 Days - Unsafe - Land Use / Structural
4 Days - Maintenance - Property Maintenance / Use
5 Days - Nuisance - Other Violations such as Tall Grass and Standing Water
Do you have questions about how Austin Code responds to violations? Call our Code Connect line at 512-974-CODE.