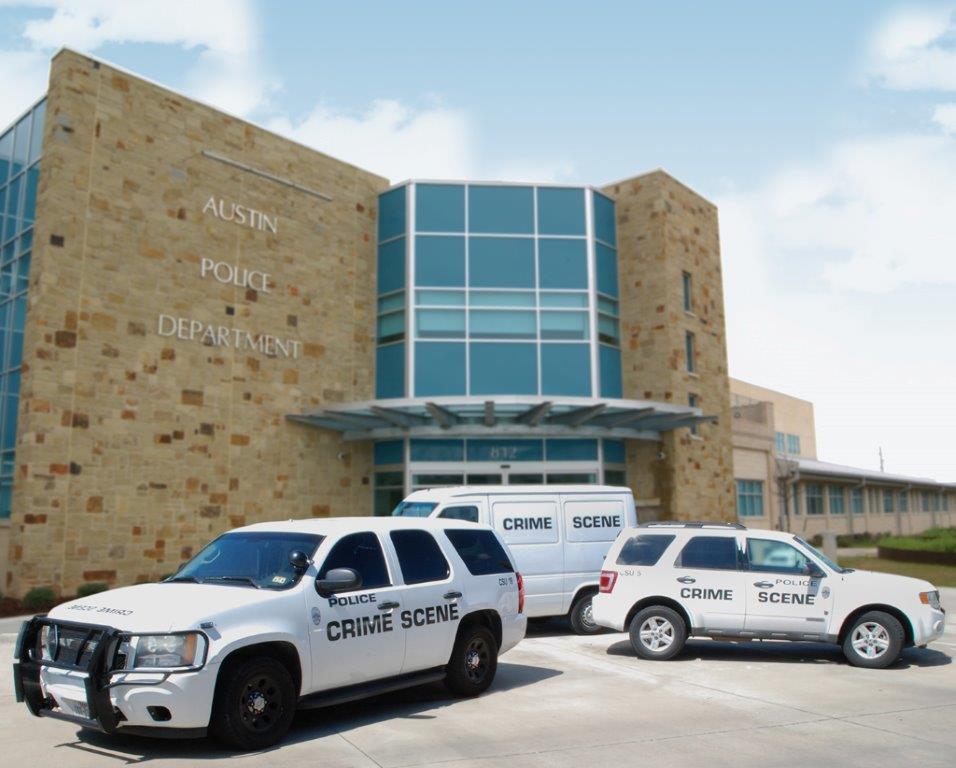 The Austin Police Department employs civilian support personnel, assigned to the Crime Scene Section, to assist in the investigation and processing of crime scenes and various types of evidence for friction ridge impressions. Crime Scene personnel will not respond to any calls in progress. The Crime Scene Section consists of two different support positions:
Property Crime Technicians – who respond to crimes against property scenes (burglaries, thefts, criminal mischief, etc.); and
Crime Scene Specialists – who respond to crimes against persons scenes (homicide, robberies, sexual assaults, fatality collisions, etc.) Specialists also assist with officer involved incidents (such as shootings) and Internal Affairs investigations, as requested.
The Austin Police Department – Crime Scene Section is accredited through ASCLD-LAB. It is one of only a few Crime Scene Units, nation-wide, to have achieved this distinction. Personnel must adhere to myriad internal guidelines, Departmental guidelines, and State directives to accomplish our goals and maintain this high standard. Crime Scene personnel must work shift work – including weekends and holidays and be on-call. Crime Scene personnel are issued all equipment (except footwear), wear distinctive uniforms, and drive marked vehicles. They must successfully complete an extensive internal training program and may be offered outside instruction when available.
Crime Scene personnel are expected to have excellent written and oral communication skills. They communicate directly with management staff, the public at large, and law enforcement and medical personnel, on a daily basis. A detailed analysis report is written for every action taken and in accordance with all accreditation standards. They must be able to clearly testify as an expert witness in all courts of law. Crime Scene personnel must be well acquainted with the geography of Austin and be able to maneuver through traffic, on any thoroughfare, at all hours of the day or night. Crime scene investigation is a rewarding career. The Crime Scene Section personnel vacancies are very competitive. Typically, 100 applications are received for every one vacancy to be filled.
Minimum requirements for employment in this section can be found on the Career Opportunities page.