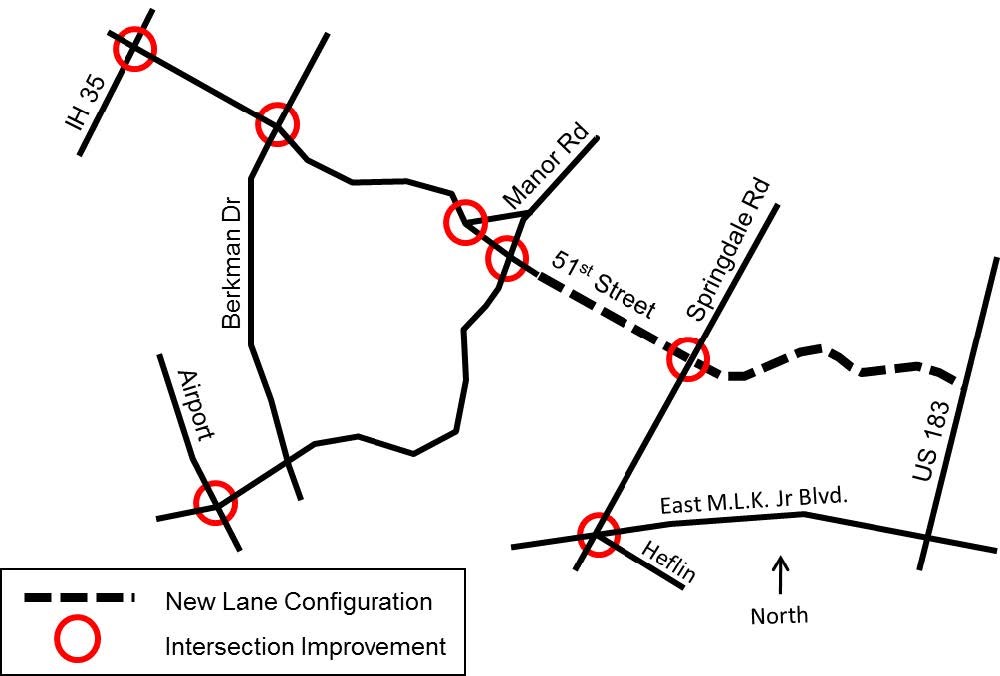 The Austin Transportation Department (ATD) has implemented an improvement project on East 51st Street, between IH-35 and US 183, to improve safety and mobility for all road users.
Components of this project included intersection improvements at six locations, which included the following:  
Adding turn lanes or changing lane assignments;
Extending turn lanes;
Signal detection and timing improvements.
In addition, a lane conversion was installed from Manor Road to US 183. This installation was expected to reduce high-risk speeding and overall crashes as well as improve pedestrian and bicycle connectivity and safety along the corridor.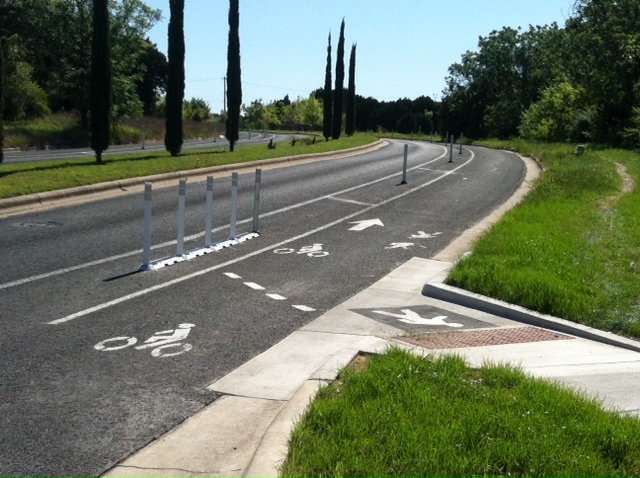 An example of the improvements.
Contact us
If you have questions or comments, or would like to receive a summary report of the meeting, please contact the Active Transportation team at activetransportation@austintexas.gov