The Austin Police Department is the recipient of a U.S. Department of Justice grant to implement various pieces of the Restore Rundberg project, including innovative law enforcement solutions and a three-year research partnership with The University of Texas at Austin.
The Department of Justice grant itself is only one part of the larger project and is used to leverage other resources.
Restore Rundberg is a partnership of many people and agencies working together on interconnected problems, leveraging available resources on a federal, state, and local level, and empowering the community to create a neighborhood of opportunity. More information in the rest of this About section.
The U.S. Department of Justice Byrne Criminal Justice Innovation Program provided initial funding of $1 million over a three-year period. The project is designed to combat crime challenges and neighborhood distress and to revitalize the Rundberg neighborhood.
Goals of the grant include:
Build the capacity of the community to deter future crime by addressing three of the social impacts most likely to impact crime: physical disorder; social economic status and resources; and the "collective efficacy" of the neighborhood.
Collective efficacy is defined as cohesion and trust among members of a community and their willingness to intervene to control crime and maintain public order.
Learn more in the Documents section.
Background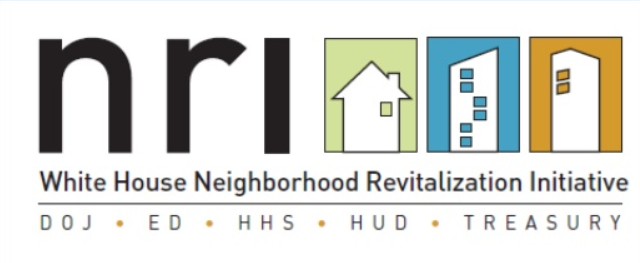 Early in 2012, President Obama's Administration established a Neighborhood Revitalization Initiative as a place-based strategy to combine resources from different federal agencies to assist local communities experiencing distress to come together with interconnected strategies. Three grant programs resulted, one of which was the Byrne Criminal Justice Innovation Program (see The Grant page). 
The primary federal agencies involved in the Neighborhood Revitalization Initiative include:
White House Domestic Policy Council (DPC),
White House Office of Urban Affairs (WHOUA),
Department of Housing and Urban Development (HUD),
Department of Education (ED),
Department of Justice (DOJ),
Health and Human Services (HHS) and
Treasury
Also in the About section of this website: information on the project area and neighborhood planning.