Check out our gallery of presentations and videos from previous public events.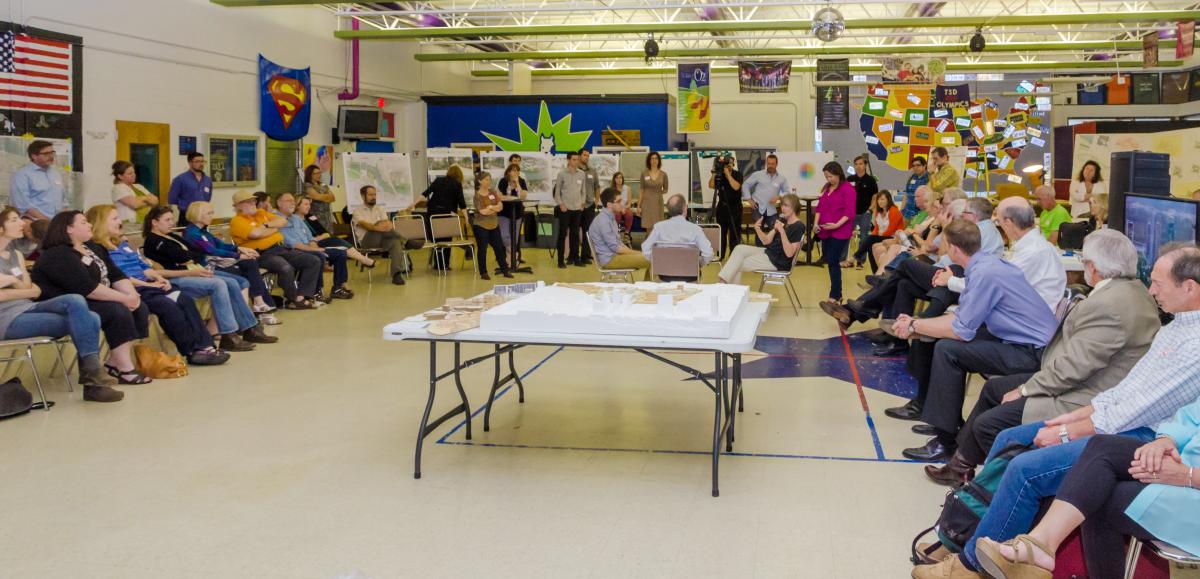 Barton Springs Pop-Up Plaza | June 3, 2017
The South Central Waterfront Initiative coordinated with Our Congress Avenue to transform the northwest corner of Congress Avenue and Barton Springs Road into a Pop-Up Plaza. The pop up hosted a family friendly park with food trucks, games, and an opportunity to envision what the space could be. This one-day transformation is a preview of what the SCW team hopes will turn into a year-long demonstration project to bring more public space to Austin's south shore. The plaza is part of a larger plan to realize the community's vision for the South Central Waterfront district. Click here for a short video about the event.
City Council | June 16, 2016
Planning Commission Public Hearing | May 24th, 2016
City Council Work Session | April 5, 2016
Planning Commission | April 12, 2016
TALKabout #6 | May 23, 2016
A small crowd came out to hear SCW consultants Margaret Robinson of Asakura Robinson and Abe Farkas of ECONorthwest talk in detail about how their work contributed to the physical and financial framework found in the SCW Vision Framework Plan (Draft). 
Open Air Open House | May 1, 2016
Long time followers of the SCW Initiative as well as those just learning about the plan enjoyed ice cream and music while checking out the latest waterfront information and talking with City staff. Families dropped by to pet a few furry friends in the petting zoo and see a large 3D model of the district. Thank you to all who came out and made this a fun and educational event.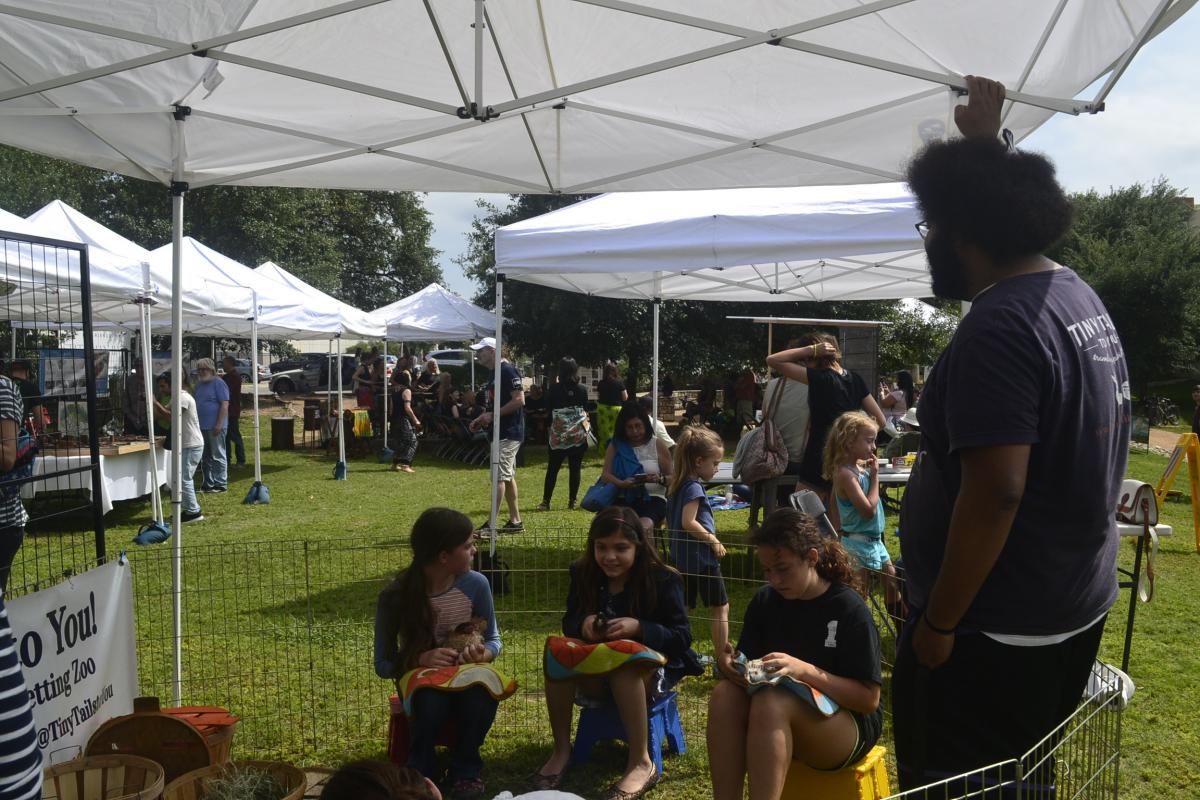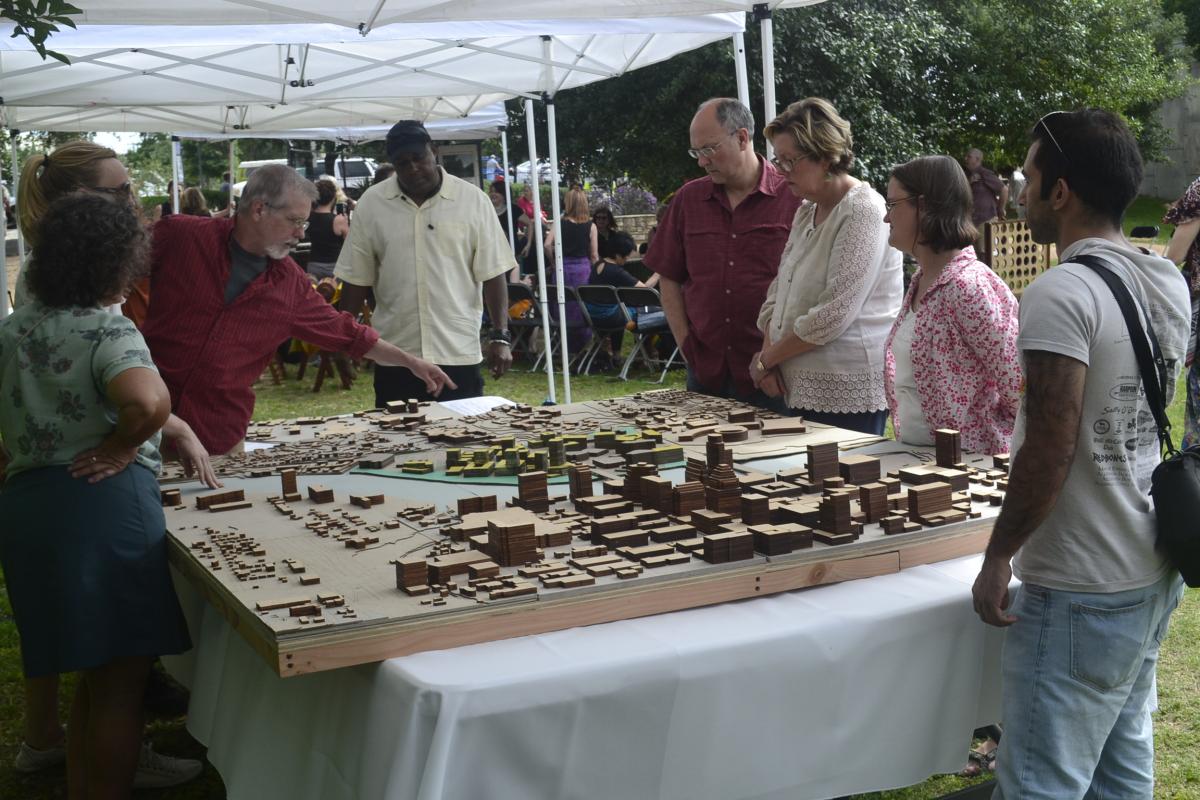 Walkshop | September 26, 2015
Design Workshop and Open House | September 3, 2015
Presentation slides (in PDF format):
Introduction Presentation by Alan Holt
Wrap Up Presentation by Scott Cataffa and CMG Landscape Architecture
TALKabout #5: Designing Urban Landscapes for People and Nature | July 8, 2015
Scott Cataffa is principle of CMG Landscape Architecture, a nationally renowned design firm. CMG is working with Austin to design the green infrastructure network for the South Central Waterfront. During this talk, Cataffa showed examples of how his firm has worked in communities to integrate nature into the built environment.
Presentation slides (in PDF format):
Introduction presentation by Alan Holt
Designing Urban Landscapes for People and Nature by Scott Cataffa
TALKabout #4: Principles for Remaking the Urban Waterfront | May 6, 2015
Internationally renowned urban designer, Harvard professor, writer and global expert on riverfront planning, Alex Krieger delivered a talk on the principles for creating vibrant, beautiful, and welcoming waterfronts.
Presentation slides (in PDF format):
Introduction presentation by Alan Holt
Principles for Remaking the Urban Waterfront by Alex Krieger, FAIA
Presentation to the Comprehensive Planning & Transportation Subcommittee (CPTC) of the Austin City Council | June 30, 2014
Vision and Design Intensive | April 24-28, 2014
WALKabout #2: Connections | April 5, 2014
TALKabout #3: Dollars & Sense | March 24, 2014
Presentation slides (in PDF format):
Introduction presentation by Alan Holt
Smart Strategies to Fund the Future by Rebecca Leonard
Thriving Urban Waterfronts by Abe Farkas
TALKabout #2: Green Spaces, Urban Places | February 12, 2014
Presentation slides (in PDF format):
Introduction presentation by Alan Holt
Ecologically Integrated City by Dean Almy
Definition of a New Park for Austin by Daniel Woodroffe
TALKabout #1: Imagining the Future | January 21, 2014
Presentation slides (in PDF format):
    Introduction presentation by Alan Holt, City of Austin
    Sustainable Design Assessment Team (SDAT) by Harris Steinberg
    Sustainable Places Project analysis by John Fregonese
WALKabout #1: Kickoff | January 11, 2014
CityView segment | March 10, 2014
Public Input CityView Segment | January 29, 2014
Sustainable Places Project | May 2013
Sustainable Design Assessment Team (SDAT) | June 2012