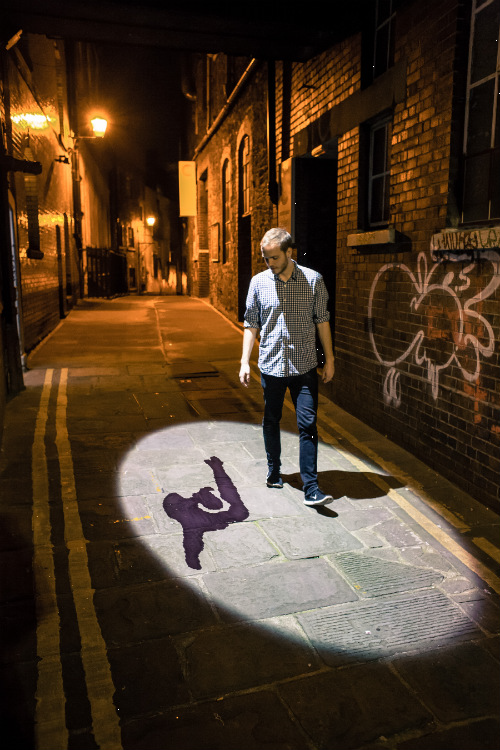 In early February, the Cultural Arts Division will launch the Playable City Austin initiative. Funded by an NEA Art Works grant, Playable City Austin is a series of public workshops, presentations, and a public art installation that will activate local neighborhoods and engage the community through creative interaction and play.
As a global creative leader and UNESCO Media Arts City, Austin has a long tradition of engaging the community in creative and unexpected ways. In 2015, the City commissioned Hello Lamp Post, a ten-week project in which thousands of Austinites "conversed" with lamp posts, bus stops, and other objects throughout the City via text messages. Playable Austin will continue that trajectory by transforming public spaces through artistic interventions that invite residents to rediscover their environment and connect with the people around them. Based on the Playable Cities framework developed by Watershed (Bristol, UK), Playable City Austin will transcend cultural, economic, and geographic lines by re-using City infrastructure, through technology that encourages play with street light shadows, to create connections – person to person and person to city.
Shadowing
View Austinites engaging with the Shadowing installation here!
At the heart of the Playable City Austin project is Shadowing, a 6-week temporary art installation that will  run through March 18, 2018.
Created by artists Jonathan Chomko and Matthew Rosier, Shadowing gives memory to city street lights, enabling them to record and play back the shadows of those who pass underneath them. As the sun sets, and street lights come on, traces of those who have passed below will be captured and projected on the pavement. As one walks under the lights, the shadow of a previous visitor will walk, hop, or dance beside them, and then their own movements will be captured and displayed to the next passerby.
Shadowing street lights are positioned throughout downtown Austin at: South Congress Avenue, West Monroe Street, Rosewood Avenue, Navasota Street and East 11th Street. A map with detailed locations may be viewed here.
Playable City Austin Workshop
Concurent with the Shadowing installation, the Cultural Arts Division hosted Playable Mindset: Creative Approaches to the Smarter City, a half-day workshop on February 6th led by Watershed staff that will enable participants to explore the concept of the Playable City and discuss its relevance to Austin. This inter-departmental event will be specifically geared to catalyze conversation around City issues and how playable interventions might fit into the strategic development of Austin.
On February 8-9, Playable City Austin  hosted a two-day "IdeaLab" workshop, utilizing the Playable City framework. Targeted at local creatives, the workshop encouraged participants to look at issues facing Austin and develop playable interventions at the intersection of art and technology. Day two of the IdeaLab culminated with a free, public presentation of the group's ideas, all of which will be considered by City staff for implementation. More details and registration found here.
Image: Shadowing by Farrows Creative © Watershed
This project is supported in part by an award from the National Endowment for the Arts.