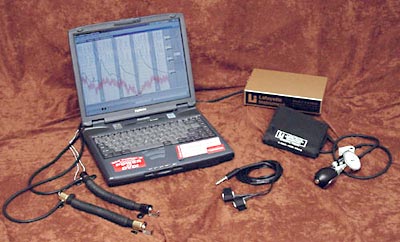 The Polygraph Section was established in 1976 to provide a useful investigative tool to support the investigative mission of the Austin Police Department. The section is responsible for providing polygraph support in criminal investigations.  In addition to criminal polygraph examinations, the section supports APD Recruiting by managing the Pre-employment Polygraph-Screening Program for both sworn and designated non-sworn personnel. The section also supports other federal, state and local law enforcement agencies as requested.  
A polygraph is primarily used as an investigative tool in criminal investigations, a good way to include or eliminate criminal suspects, and a way of obtaining used information and/or confessions.  However, a polygraph examination does not perform miracles, is not a substitute for a thorough criminal investigation, and will not always render a definitive opinion.
The polygraph test uses three types of physiological components that monitor physiological changes; respiratory rate, blood pressure/heart rate and galvanic skin response.
Below is a photo of a computerized polygraph instrument along with the aforementioned physiological components.
This is an actual polygraph chart showing graphically the various components recording data during a typical polygraph examination.
Minimum requirements for employment in this section can be found on the Career Opportunities Page.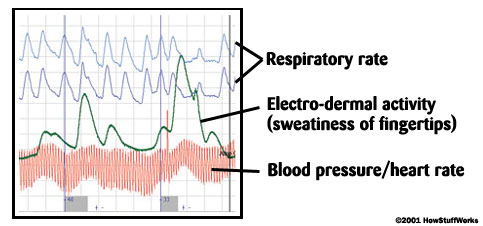 In the state of Texas, polygraph results are not admissible into a court of law; however, if a legally obtained confession is obtained during the course of a post-test interview, the Examiner in some cases will be subpoenaed to testify as to the details of that confession under oath.  The chart below illustrates the breakdown state by state:
States in
yellow

= Polygraph results are Not Admissible (NA)
States in

Blue

= Admissible by Stipulation
States in

Green

= Admissible (A)