Austin's Rundberg corridor is defined as:
Research Boulevard/Anderson Lane to the South;
the railroad tracks (just West of Metric) and Lamar Boulevard to the West;
Interstate 35 and Cameron Road to the East;
and Rutland Drive, Braker Lane, Floradale Drive, and Applegate Drive to the North.
It encompasses 5.74 square miles or 2% of the city, and is home to 5% of the city's population.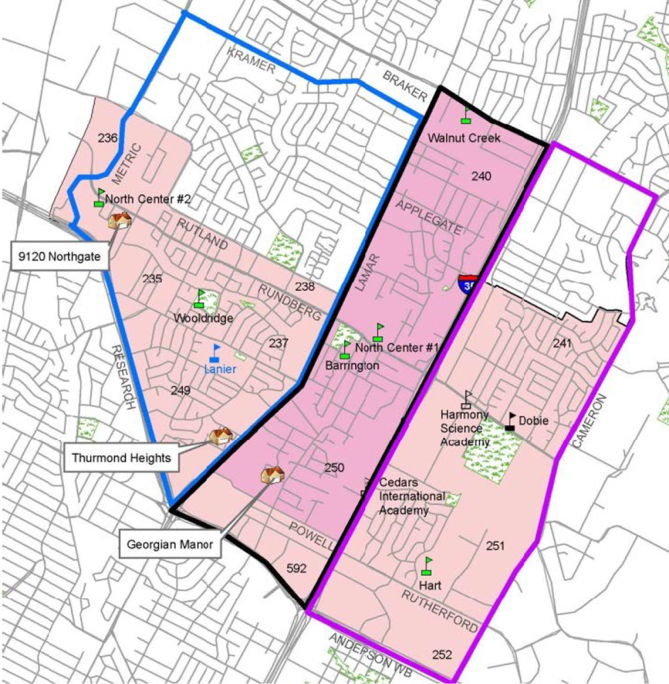 The three neighborhoods plans emcopassed by the grant area are NACA, North Lamar combined and Heritage Hills/Windsor Hills. Learn more on the Neighborhood Planning page of this website.
Also in the About section of this website, on top of information on neighborhood planning: information on the grant.