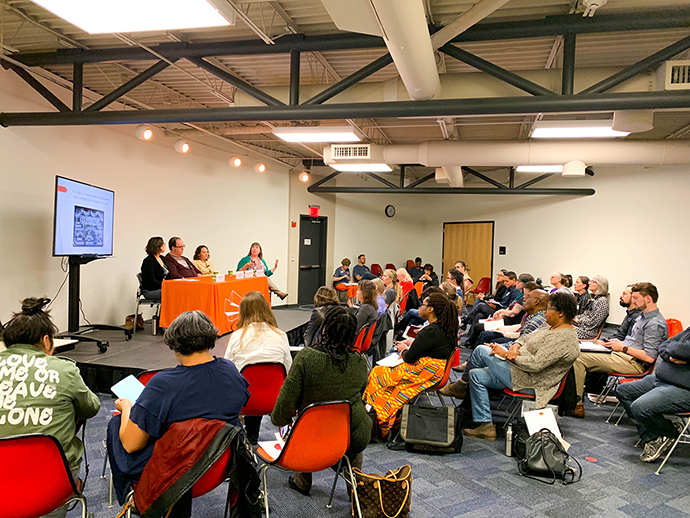 As part of the Exploring Entrepreneurship series, the City of Austin's Small Business Program within the Economic Development Department, hosted a panel discussion on cooperative businesses and how local small businesses can benefit from becoming a cooperative. The four member panel was held on Tuesday, February 12, at the Manchaca Library, 5500 Manchaca Road.
The panel members include: Annelies Lottmann with the Texas Rural Cooperative Center; Dan Gillotte, Chief Executive Grocer for Wheatsville Co-Op; Andrea Beleno Harrington with Texas C-Bar, and Andi Shively with Key Figures. Together, panelists bring more than 25 years of experience starting or advising cooperatives.
A cooperative, or co-op, buys and sells products or services and is owned and governed by its members. There are nearly 30,000 cooperatives in the United States with more than 100 million members.
Small Business Program Manager, Vicky Valdez, says "cooperative businesses are a becoming popular option in today's business climate. In recent years there has been a surge of interest around the formation and management of collectively-owned businesses and the City is pleased to host this informative discussion."
About the City of Austin Small Business Program
The Small Business Program, a division of the City of Austin's Economic Development Department, offers one-on-one business coaching plus entrepreneur training and resources to help small businesses prosper in a competitive business environment. For more information visit www.SmallBizAustin.org and connect on Facebook, Twitter, and YouTube.