Our staff welcomes the opportunity to get out and inspire Austinites to go green by adopting sustainable behaviors they can teach their families, friends, and neighbors. We are available to present sustainability information to community organizations, at events, and in classrooms.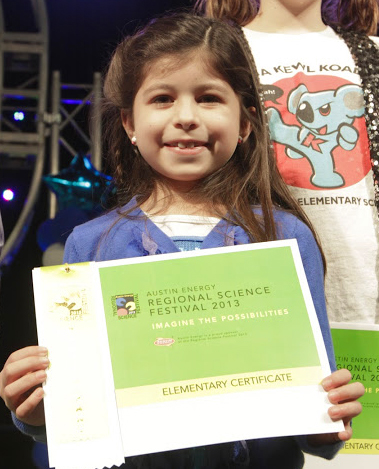 We participate in the Austin Energy Regional Science Festival, present at school Career Days, and meet and talk with residents at community events to answer questions about sustainability and provide resources that can help efforts to go green.
We also manage the Bright Green Future Grants program, which supports innovative sustainability projects that will inspire students to become lifelong environmental stewards. 
Request a Presentation:
Presentations are made in response to requests from the community and can be tailored to the audience and areas of interest.
Topics: 
Sustainability and How to Go Green
Alternative Fuels
How to Lower Your Carbon Footprint
Solar Energy
Energy Efficiency
We can also connect you with subject-matter experts from other departments to schedule a presentation. Topics include protecting water quality, energy and water conservation, reducing waste, how to compost, gardening with native Texas plants, and green building. Let us know what you're interested in learning about!
Submit A Request: 
Email mary.priddy@austintexas.gov
Please specify:
1) type of presentation requested
2) age of audience
3) length of time
4) date(s) desired
Please submit as far in advance as possible.