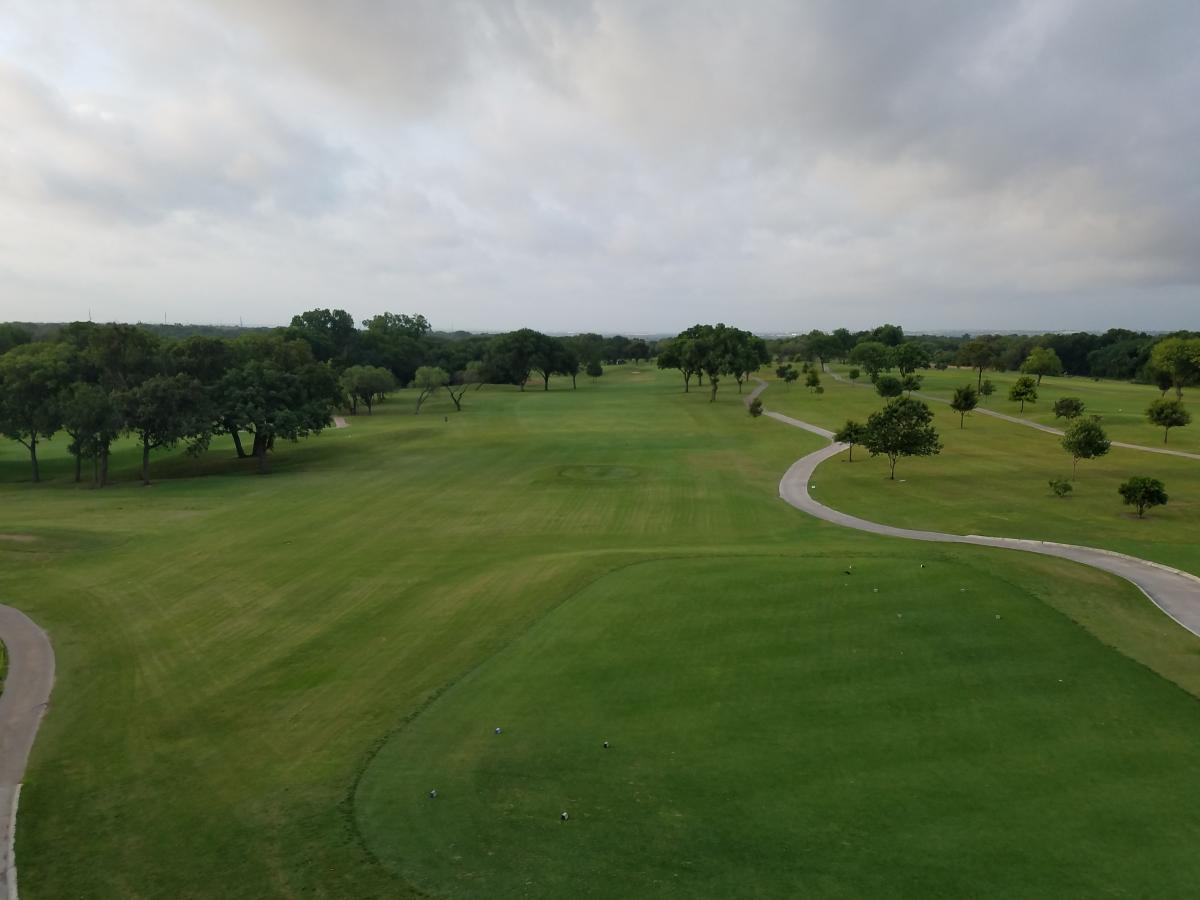 October is the time of year when we overseed the Golf ATX courses over a 2 week period. 
In golf, "overseeding" refers to a maintenance process on the golf course in which grass seed is spread on top of the existing Bermuda grass to promote new growth while the summer seasonal turf slows growth, or goes dormant during the winter. This process provides a supplemental grass to encourage uniformity of putting and adds color to the dormant green and allows a living and growing turf grass through the cooler time of year. In most cases, courses that plant overseed will play more of the year on overseed than the Bermuda grass green. 
With this process, comes sand on the green to allow the plant to germinate and a more uniform surface. The courses will add sand to smooth the surfaces and you should expect slower putting conditions. It is necessary to allow the new overseed plant to establish before mowing and manicuring.  With normal conditions, courses will begin regular mowing and slowly increasing the cut over the two weeks following the overseeding process.
We will be overseeding these Golf ATX courses on the following days:
October 3-4 Jimmy Clay
October 5-6 Lions
October 18-19 Hancock
Please be patient with us during this transition as we manage this process and work to provide great playing conditions for the next several months.  Thank you