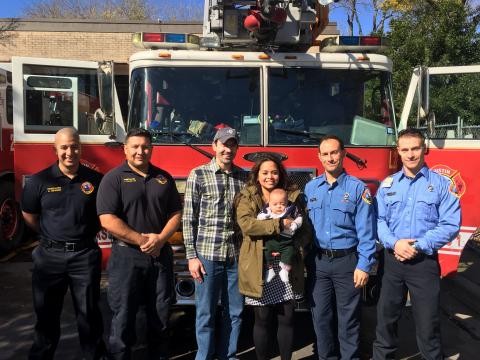 FEEL GOOD ABOUT YOUR WORK
This isn't your typical 9-5 job; firefighting is a calling. Regardless of the type of incident we respond to--fires, medical calls or accidents--there's never a dull day. Helping our citizens on what may be their worst day ever is what we're here for; if that passion for service fuels you, then we hope you'll consider blazing a new trail for yourself and joining our team.
1 DAY ON. 2 DAYS OFF.
Being a firefighter in the Operations' Division means you spend 24 hours at the station and 48 hours off (but remember, being an Austin firefighter means that you represent AFD at all times, so you're expected to know and comply with Department policies). One of the most common questions we get asked by potential candidates is, "What exactly happens during a shift at the fire station?" While no two shifts are exactly alike (one of the best things about the job!), the outline below gives you a general idea of what happens from noon one day (when the shift starts) to noon the next (when the shift ends).
Shift Change

Occurs at noon every day. The current crew gets off and the new crew comes on.

Pass On

The crew getting off briefs the crew coming on as to what happened during the shift.
Truck Check

All equipment, tools, and apparatus are checked out and inspected to ensure everything is in good working order. 

Lunch

Most crews typically eat their meals as a family. While having lunch—their first meal together of the shift—they'll often discuss the plan for the next 24 hours, and any daily orders and/or information passed down from their Battalion Chief.
Training

There may be training already scheduled or the Station Officer may have developed some based on a recent call. Regardless, AFD firefighters train regularly to ensure they are always prepared for the next incident.

Physical Training (PT)

Staying physically fit is a critical part of the job. AFD firefighters are required to work out at least one hour per shift and each station has its own workout equipment.
Dinner Time

Most firefighters take turns doing "the wagon" for their crews. We've got a lot of great cooks in our department!

Family Time

This is typically TV or movie time in the "family room" but each crew at each station has their own definition of what it means to them.
Free Time

This is a great time for members to check in with their families or study for upcoming promotional exams.

Evening

Firefighters do have an opportunity to sleep while at work, but have to be ready to go as soon as the alarm, or tone, sounds.
Breakfast/Morning

Whomever is up first usually makes breakfast for the crew, with everyone again gathering together to eat and go over any remaining tasks before shift change at noon. Those might include:

Hydrant maintenance: Our firefighters are responsible for inspecting the thousands of fire hydrants located around the city every year to ensure they're working properly. A set number are usually part of each shift's schedule so that they can be tested as the year progresses. Community service: Firefighters perform a variety of community service functions during their shift, including installing smoke alarms for those in need, visiting elementary schools, and numerous others that are all part of what it means to be a public servant.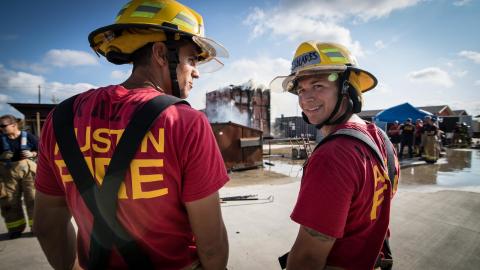 WORK/LIFE BALANCE
Our schedule gives you the opportunity to go to school, work on side projects, or do a variety of other things in your "off" time.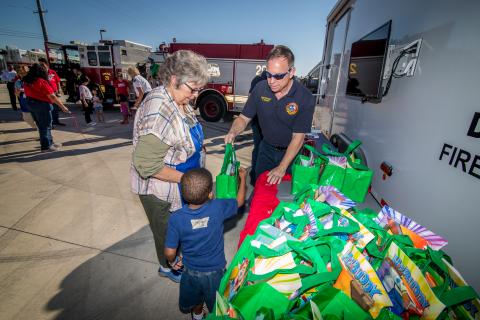 Pay with a Purpose.
We all want to get paid well for what we do and feel like we're making a difference, too. Many times, though, you have to choose between those two. Thankfully, when you join Austin Fire, you don't have to! Our firefighters receive competitive pay, top-of-the-line medical insurance, a generous holiday/vacation/sick leave package, and one of the best retirement programs in the country. Couple that with a rewarding career where you can serve your community, be a mentor to area youth, and help those who are in desperate need, and you'll get a sense of pride you never imagined.
AFD Fire Cadets Earn $21/Hour During Our Six-Month Training Academy!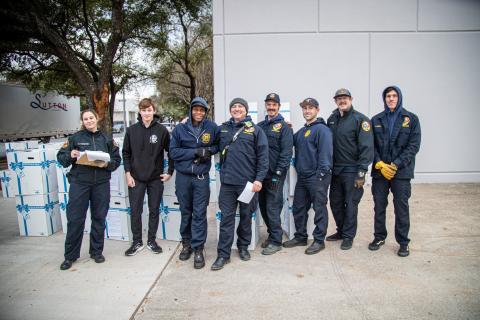 We are Family
The fire service is built on family: our family at home and our family at the station. Because of the work we do—crewmembers must, quite literally, rely on each other in life-and-death situations—we share a bond that goes beyond what co-workers in "regular" jobs experience. We become a "fire family", and are linked in a way that lasts years, well into retirement. Many of us become lifelong friends, traveling and spending holidays together, and building memories that last a lifetime. And now you have the chance to join our family! We take great pride in the bonds we have built with one another while serving together, and we can't wait to share our passion for this job with you!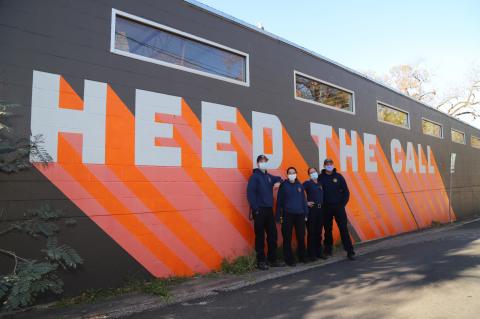 Fire Liaisons
Austin Fire liaisons are great storytellers; they'd love to share their individual experiences in the Austin Fire Department with you. If you want to know what it's really like to be a firefighter for our department, the best person to talk to is one of our own! You can contact any of our AFD Liaisons directly; just click on an individual's name below to access his/her e-mail address.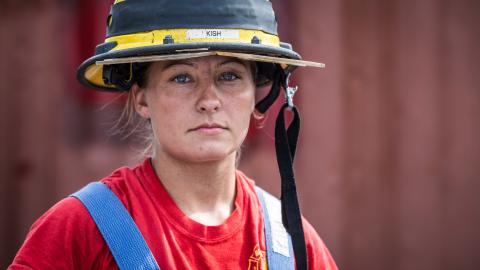 Women
We're proud to say that more than 7 percent of our firefighting force are women...more than twice the national average! And with women serving at almost every rank across the department, recruiting and hiring even more women into Austin Fire has been a cornerstone of our efforts for many years now.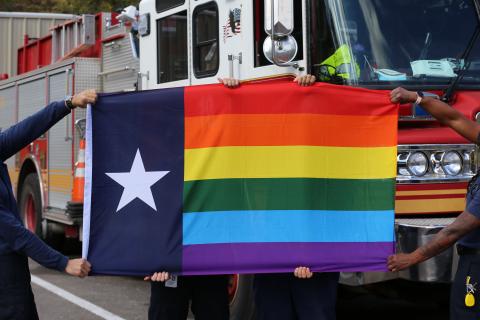 LGBTQ+
Inclusion is the hard-and-fast principle guiding how we build our crews, cultivate our leaders, and create an organization that's the right fit for every person who comprises it. We celebrate a wide spectrum of backgrounds and points of view: from participating in Austin's PRIDE Parade every year (we were the first public safety agency in the City to do so!) to our Diversity Council, we love the authenticity of what makes Austin and our department unique. 
Liaisons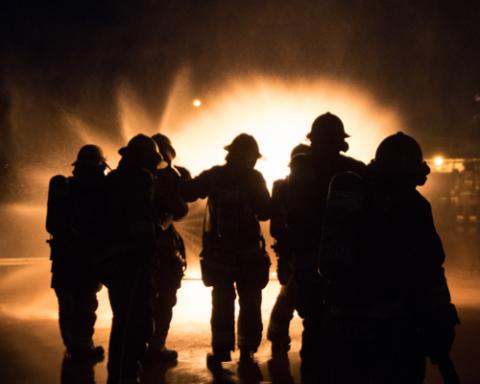 Our Vision
The Austin Fire Department sets the standard among public safety agencies, serving the community through innovation and collaboration while honoring tradition and embracing inclusion, equity, and diversity for all.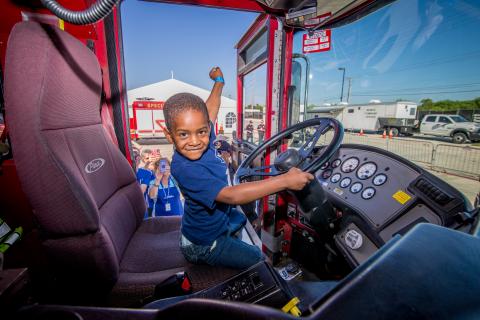 Civilians and the Fire Service
The fire service is steeped in hundreds of years of tradition and legacies of families who have served within its ranks. It is more than just big red trucks...and being a firefighter is more than just putting out fires! From our Pass the Torch program and Explorer Post 370 to the City of Austin's CityWorks Academy, civilians can discover the history of our profession and get hands-on, interactive experience in learning more about how we do what we do. You might even find yourself inspired to join us!
Upcoming Events
Workforce Solutions Capital Area North Career Center
9001 N IH-35, Ste, 110,
Austin, TX 78753
United States