Austin Public Health provides recommendations on how to celebrate safely
Austin, Texas – Austin Public Health (APH) is providing recommendations on how to safely celebrate Halloween and Día de los Muertos during the COVID-19 pandemic.
 
"This year, we are encouraging families to make new traditions," APH Director Stephanie Hayden said. "We know it's tough to change holiday traditions, but it is important to keep our loved ones safe this year. Making new traditions can keep families close while keeping everyone safe so that we will be able to gather again in the years to come."
 
The recommendations for personal behavior are based on Center for Disease Control and Prevention (CDC) guidance and are not local orders or rules. However, the "Stay Home, Mask, and Otherwise Be Safe" Orders for the City of Austin and Travis County are still in effect and state that social gatherings up to 10 people should be avoided or minimized.
 
"My family, like many others, is making new traditions this year that allow us to celebrate holidays while staying safe and healthy," said Dr. Mark Escott, Interim Austin-Travis County Health Authority. "It's very important that we don't let down our guard and let COVID-19 spread during the holidays. We want our families to be healthy, so it is important that we only gather in-person with our households and celebrate virtually or at a distance with those outside of our homes."
Low-risk (recommended) Halloween activities: 
Carving pumpkins with members of your household 
Decorating your living space   
Hosting a virtual Halloween gathering with a costume contest or pumpkin carving show-and-tell  
Having a candy hunt or a piñata within your home   
Low-risk (recommended) Día de los Muertos activities:
Preparing traditional family recipes for family and neighbors and delivering them in a no-contact manner  
Playing music in your home that your deceased loved ones enjoyed  
Decorating masks or making an altar for the deceased  
Joining a virtual celebration with family and friends  
The graphics below contain APH's full recommendations for Halloween and Día de los Muertos.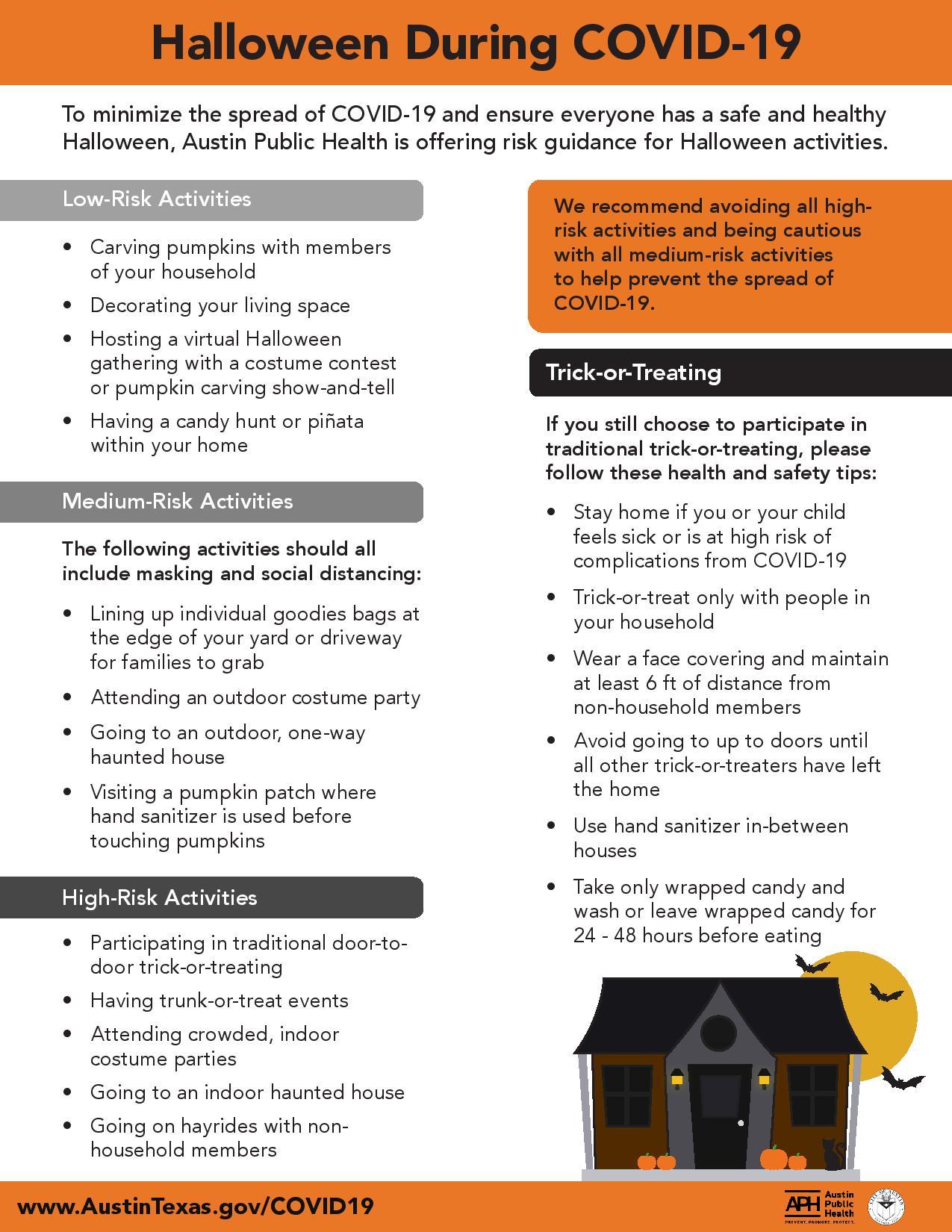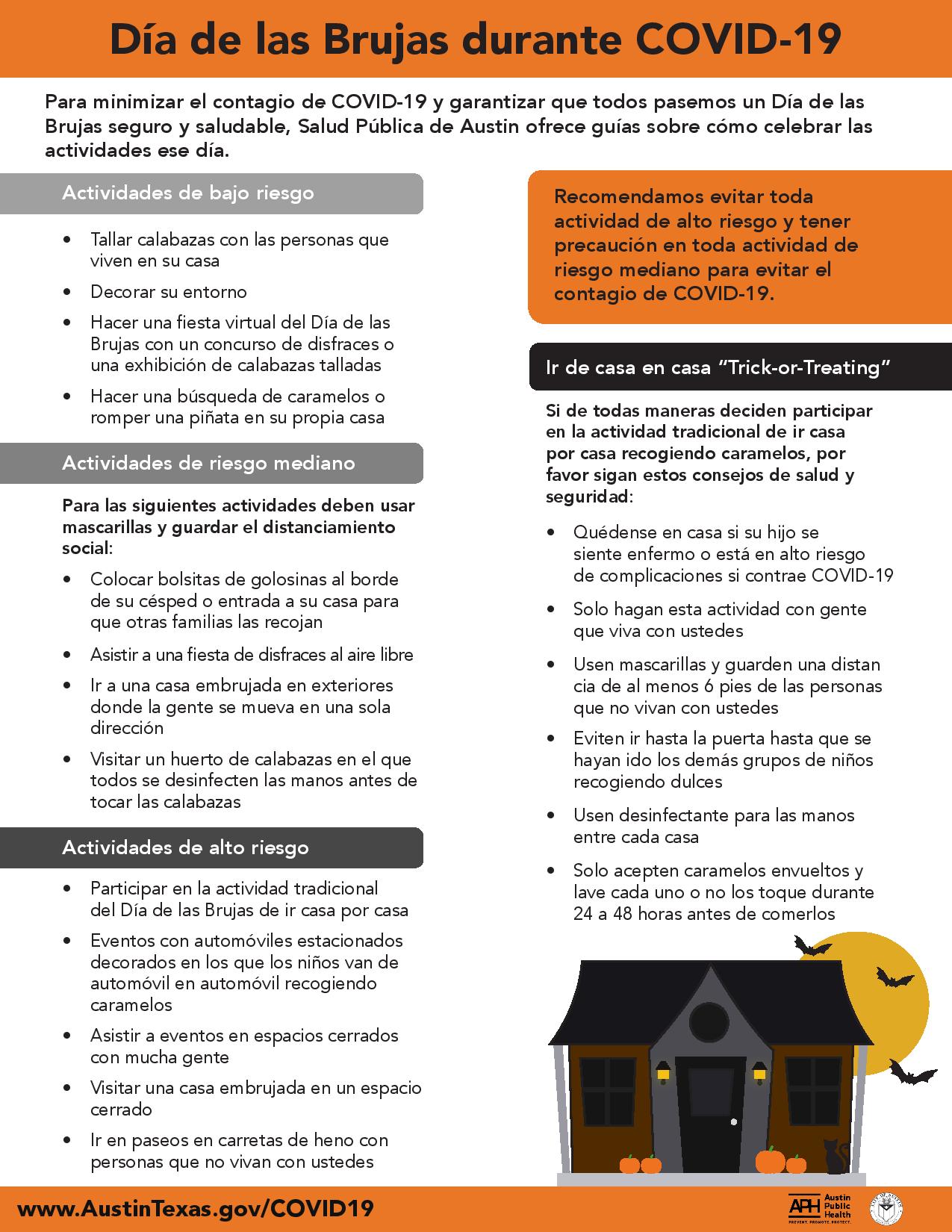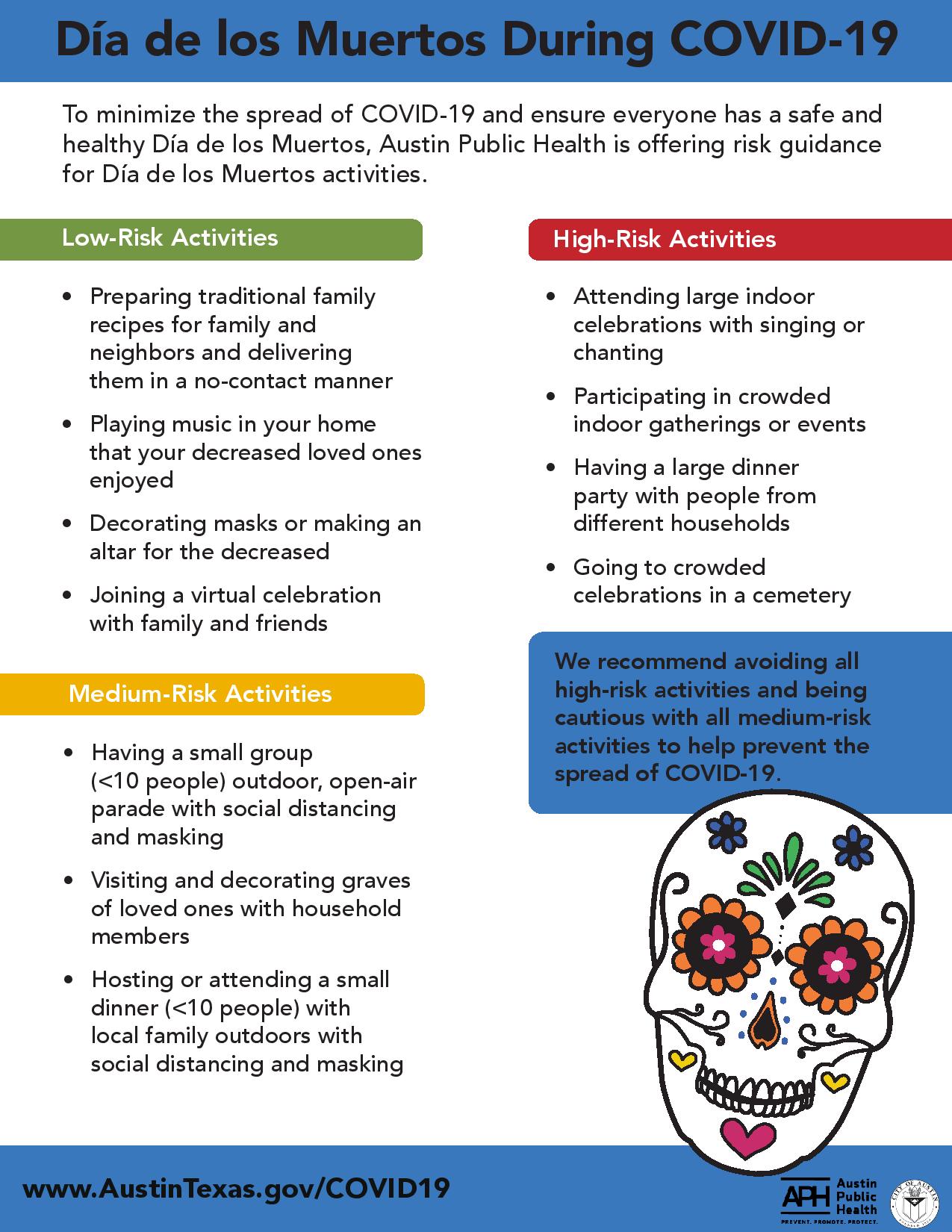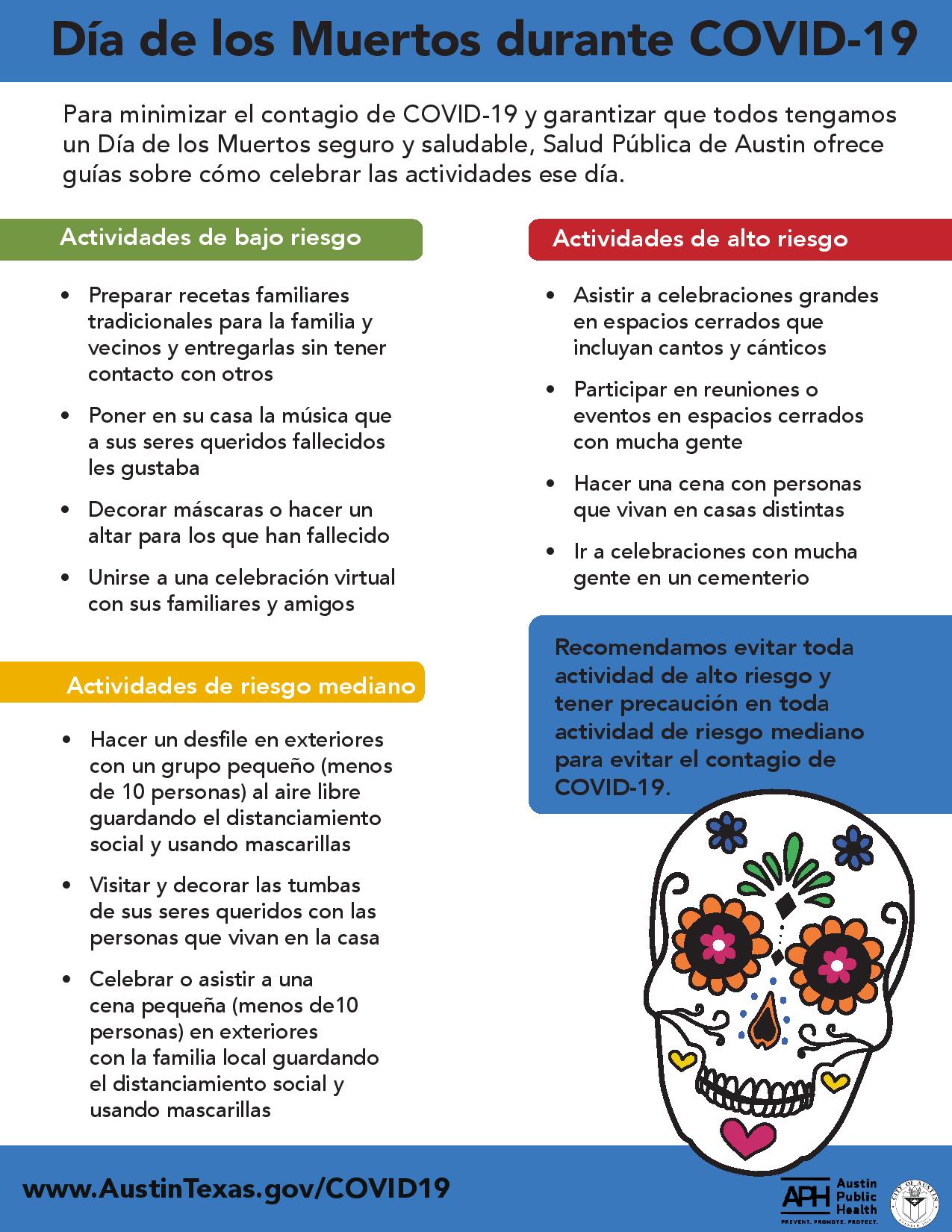 Graphics may be used and attributed to the City of Austin. 
 
For more information about COVID-19, visit AustinTexas.gov/COVID19.