Austin Public Health is finalizing updated COVID-19 dashboards to be in alignment with the Centers for Disease Control and Prevention (CDC) and Texas Department of State Health Services. A preview of the dashboard can be seen below. Our previous dashboards have been archived and the data can be found in the COVID-19 data hub. Wastewater surveillance of COVID-19 in Travis County can be viewed on the CDC's Biobot page. 
Dashboard updated May 31, 2023.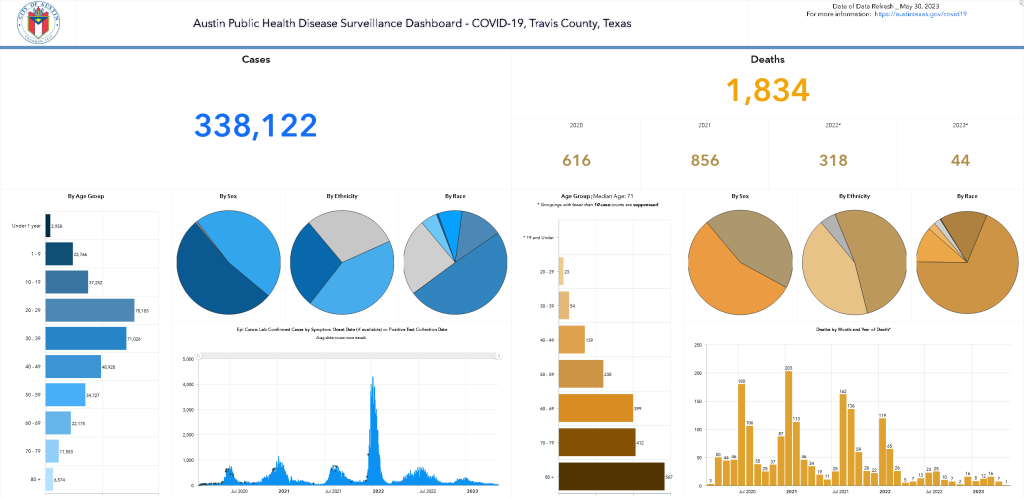 -Find COVID-19 vaccines here. 
-Find COVID-19 testing options here. 
-Find COVID-19 treatment here. 
COVID

-19 Vaccine Site Locations

View a map of Austin-Travis County COVID-19 Vaccine Site locations.