On December 11, 2014, the City of Austin approved and adopted the Colony Park Master Plan and Planned Unit Development (PUD) zoning district.  The Master Plan is the result of a 3-year Community Planning Process, the Colony Park Sustainable Community Initiative (CPSCI), which aimed to transform 208-acres of publicly-owned land located in Northeast Austin on Loyola Lane between Johnny Morris Road and Decker Lane through a $3 million grant from the U.S. Department of Housing and Urban Development (HUD).  The Master Plan process documented existing conditions in the community to inform and establish a clear community vision.
Colony Park Project Phases
| | | |
| --- | --- | --- |
| Phase I | Master Planning | Complete |
|   | An extensive community planning process that informed the development of the community's vision to be adopted by City Council through the Master Plan and Design Guidelines |   |
| Phase II | Implementation | In Progress |
|   | Partnership between the city staff and the community to solicit and procure a Master Developer to implement the Colony Park vision. |   |
Master Planning Goals
Provide more transportation choices
Promote equitable, affordable housing
Enhance economic competitiveness
Support existing communities
Value communities and neighborhoods
FOSTER cross-department/agency coordination and create successful models of comprehensive systems change to support sustainable and equitable development
SUPPORT capacity building and community transformation goals of Colony Park area residents and stakeholders
The Master Plan envisions a development that incorporates best practice strategies for energy-efficient building design, water conservation and zero-waste technology and standards to create a model sustainable and livable mixed-use, mixed-income community.
Master Planning Activities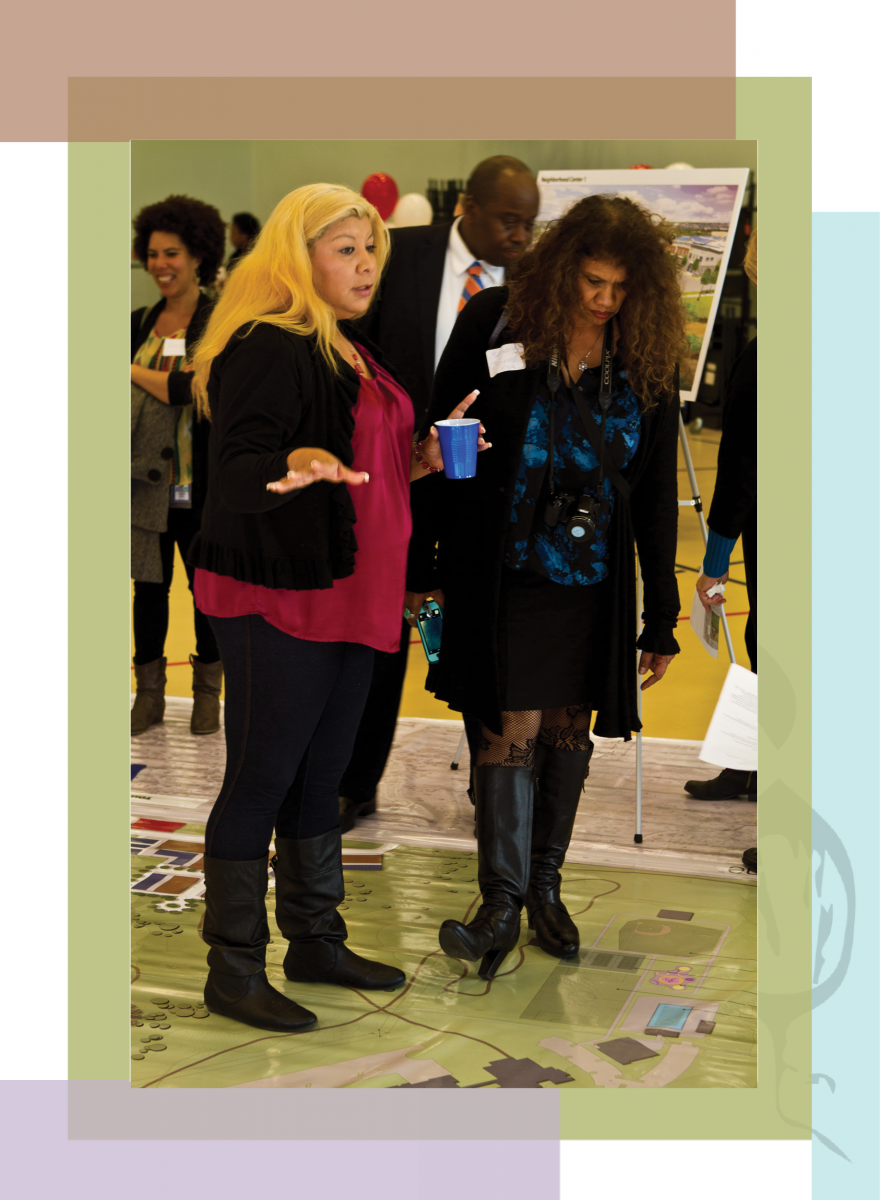 Activity 1: Team Formation and Initial Analysis - Establish clear channels of communication with area residents and stakeholders; build capacity and breadth of project team; assess opportunities and constraints of proposed development
Activity 2: Kickoff and Visioning Phase - Determine a shared vision of the proposed development based on local interpretation of the HUD Livability Principles
Activity 3: Plan Development and Approval - Incorporate the vision into a vibrant Master plan for the Colony Park initiative; achieve regulatory approvals to proceed with project
Activity 4: Evaluation and Knowledge Sharing - Assess project implementation and success; achieve best practices in sustainability; foster cross-department/agency coordination, create successful models of comprehensive systems change to support sustainable and equitable development
Partnerships
Austin Housing Finance Corporation (AHFC)
City of Austin Sustainability Office
Austin Energy/Austin Energy Green Building
Austin Resource Recovery (formerly Solid Waste Services)
City of Austin Water Utility
City of Austin Watershed Protection Department
City of Austin Transportation Department
City of Austin Economic Growth and Redevelopment Services Office (EGRSO)
City of Austin Planning & Development Review Department
Austin/Travis County Health and Human Services Department (HHSD)
Pecan Street, Inc.
Capital Area Texas Sustainability Consortium (CATS)
Capital Metro
Colony Park Neighborhood Association
Austin Independent School District (AISD)
Austin Community Development Commission
CPSCI Project Team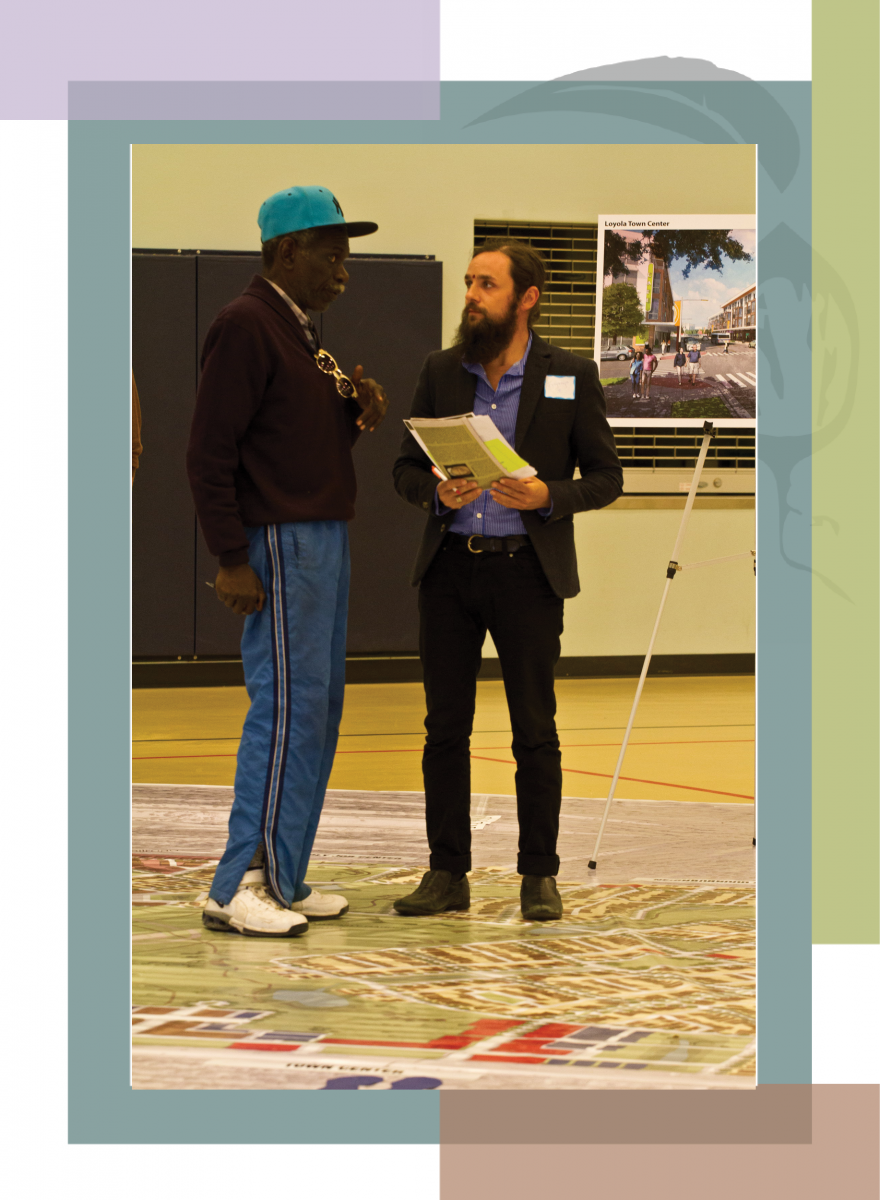 Design Team: The Austin City Council selected the partnership of Chicago-based Farr Associates, a nationally-recognized leader in sustainable development, and Austin-based Urban Design Group (UDG), now known as Dunaway Associates, a firm with experience in several successful Central Texas projects, to create the master plan and regulating plan for the project site. Together, Farr Associates and UDG made up the CPSCI Joint Venture Design Team with UDG acting as the project manager.
Public Engagement Team: The CPSCI Public Engagement Team (PET) included members of the Colony Park Neighborhood Association (CPNA), staff from the City of Austin, and dedicated faculty, staff, and students from The University of Texas at Austin (UT) and Austin Community College (ACC). The goal of the PET was to maximize public participation in the CPSCI community planning process and other capacity-building activities geared towards residents within the outreach area.