You are here
We're pleased to announce the performers for the 2019 Street Performance Program! 
2019 Street Performance Program Performers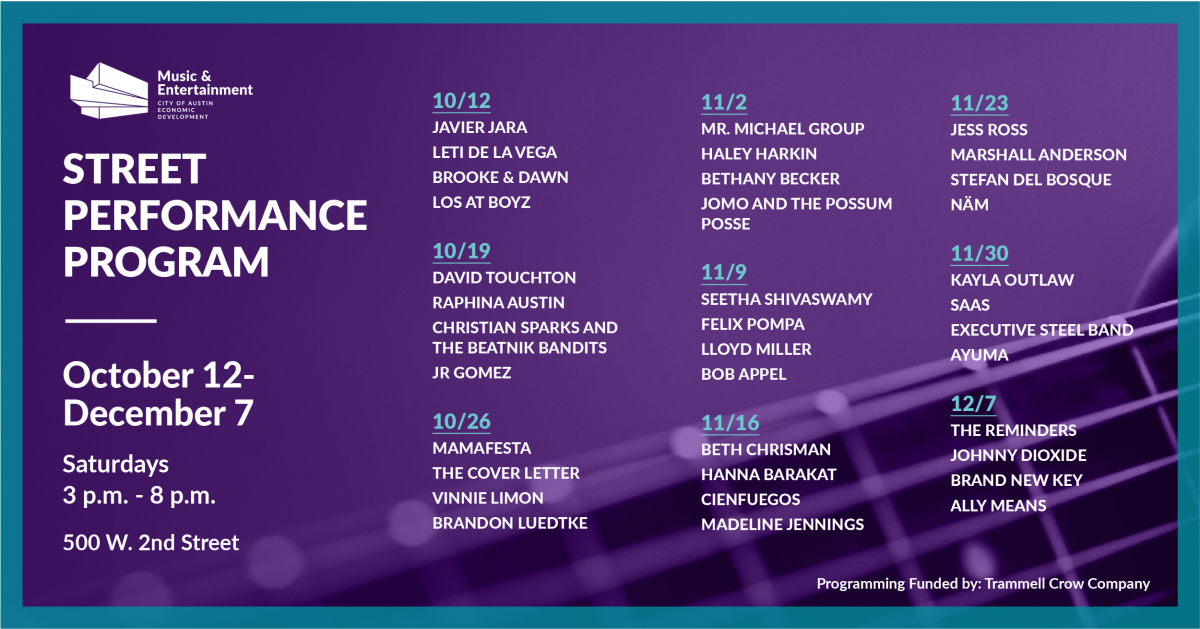 11/2

Mr. Michael Group
Heley Harkin
Bethany Becker
Jomo and the Possum Posse

11/23

Jess Ross
Marshall Anderson
Stafan Del Bosque
Nam

11/9

Seetha Shivaswamy
Felix Pompa
Lloyd Miller
Bob Appel

11/30

Kayla Outlaw
SAAS
Executive Steel Band
Ayuma

11/16

Beth Chrisman
Hanna Barakat
Cienfuegos
Madeline Jennings

12/7

The Reminders
Johnny Dioxide
Brand New Key
Ally Means
When and Where
Performances will take place every Saturday afternoon from October 12 to December 7
From 3pm-7pm
In front of the Google Building (500 W 2nd Street).
For more information about the Street Performance Pogram view or download this PDF. 
---