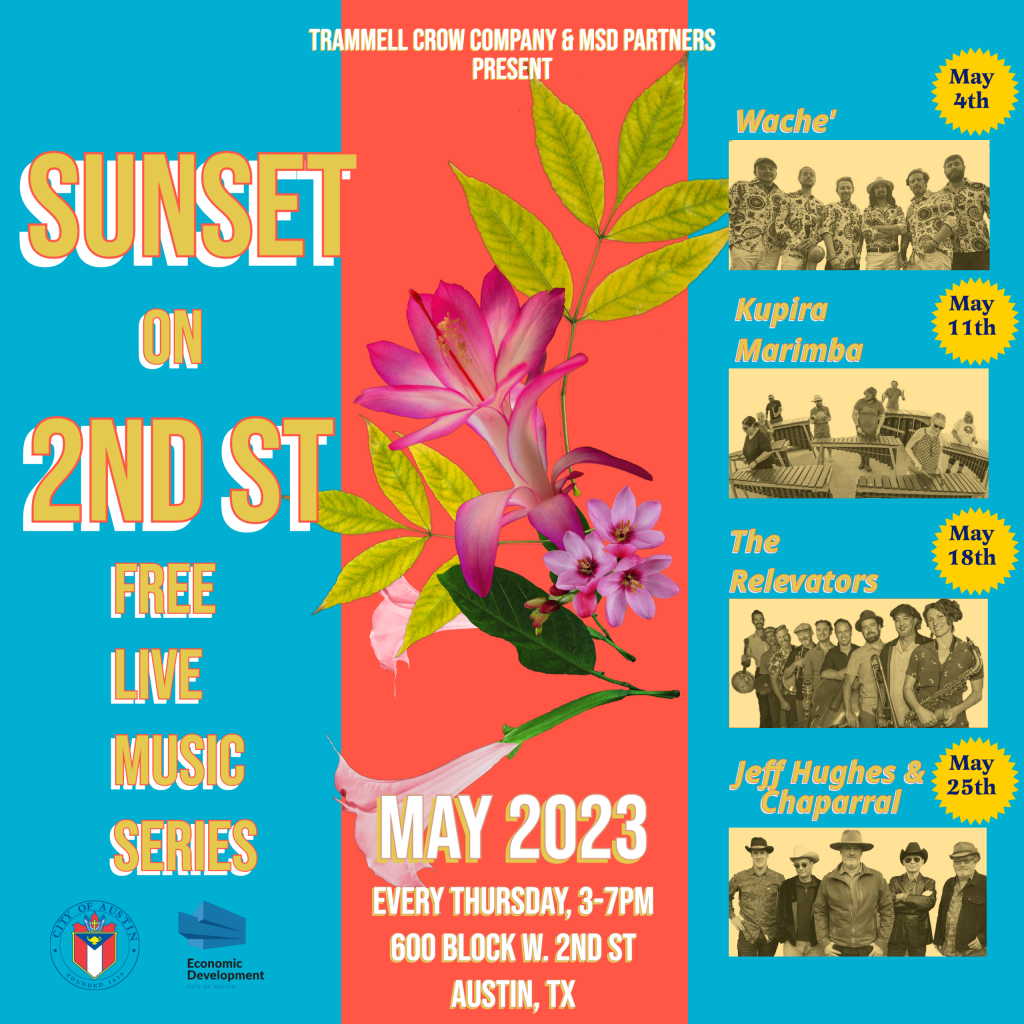 The Street Performance Program presents live music performances by a diverse selection of Austin musicians at various downtown locations during the fall and spring months. 
The Economic Development Department's Music & Entertainment Division pays the City's Musician Standard Rate of Pay of $200 per performance hour per musician. Create Your City Account to register and submit qualifications. Contact Greg Gonzalez with questions.
Learn about other City of Austin Performance Opportunities.
How to Create a City Account

Watch an Informational Video About City Portal Accounts 

Watch a video on How to Create a City Account.  | Cómo crear una cuenta con la Ciudad. 

Create An Account – For First-Time Users

Step 1: Visit the Economic Development Department Application Portal. 
Step 2: Click the "Create Account" icon.  
Step 3: Enter the required information and click the "Submit" button.  
Step 4: After completing account creation, you will be prompted to fill out your profile information.  
Step 5: After updating your profile information, you will be redirected to the home screen to begin the application process. 

 

How to Redeem Your Access Code

If you have previously applied for a City of Austin Economic Development Department grant or program, you may need to redeem an access code to confirm and access your account. If you received a 'Your email is connected to our system' message, follow the steps below to confirm and access your account.  

Step 1: Visit the Economic Development Department Application Portal. 
Step 2: Click the "Create Account" icon.  
Step 3: Enter the required information and click the "Submit" button.    
Step 4: If your information is in our database, your access code will be displayed. 
Step 5: Copy the one-time access code and enter into the Access Code tab.  
Step 6: After you confirm your account, you will be directed to complete your account creation using the "Create Account" tab.

 

Submit Your Qualifications

Once you're logged into your City Portal Account, answer all questions to advance to the available programs selection window. This window includes all Economic Development Department programs that you may be eligible for, including the City of Austin Performance Opportunities Submission Form.
Select the program and then answer all remaining questions and submit.  
Your submission will be added to the selection pool of eligible Austin-area professional creatives for City performance opportunities as they become available. 

2019 Street Performance Program

2018 Street Performance Program

General Guidelines for Street Performing in Austin

Street performing (a.k.a. "busking") is legal in Austin and does not require a permit unless you are performing in the City's park system. Please obey the following City Code requirements and best practices:

Acoustic performances only, with sound at 85 decibels or under - NO amplification allowed Don't block sidewalks Noise or music cannot be audible to a nearby business or residence after 10:30 PM CST Always cooperate with Austin Police requests Safety first! Make sure you're performing where people can safely gather without danger of stepping into a roadway