The Austin-Travis County EMS Explorer Post 247 is an organization for youth aged 14-21 years in the central Texas area to learn about careers in Emergency Medical Services through classes and ambulance ride-alongs.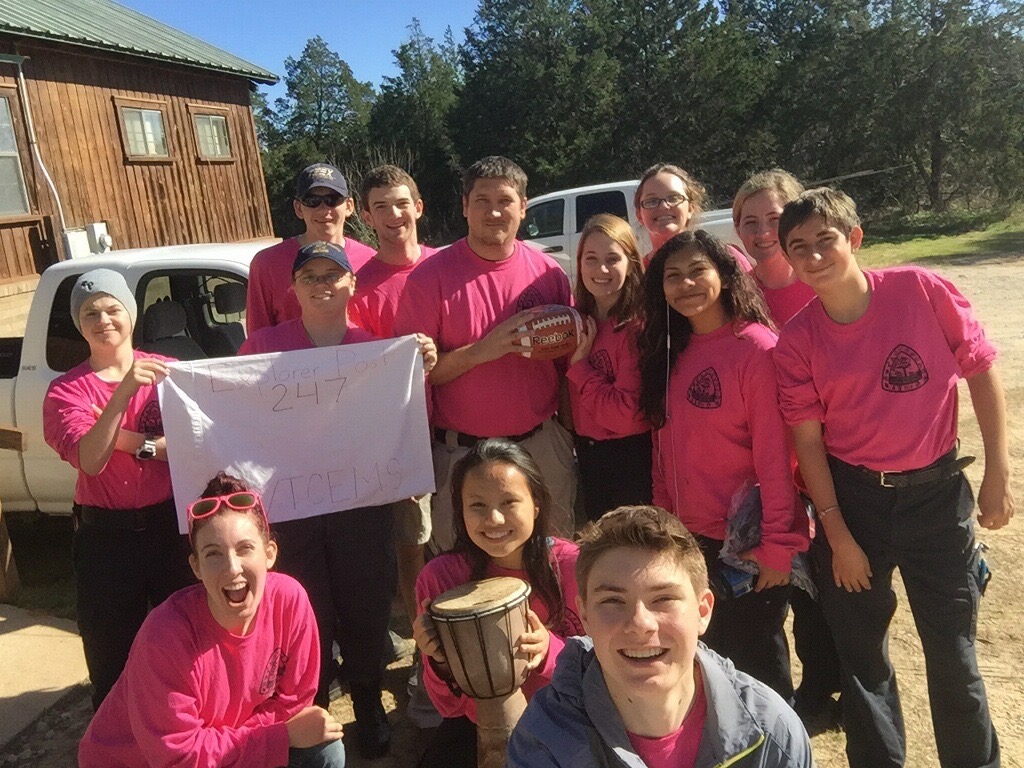 Explorer Post 247 was established in October 2010 as a joint effort between Austin-TravisCountyEMS and the Learning for Life. The Explorer Post program through Learning for Life was established in 1988. Post 247 provides youth of Austin and surrounding areas the opportunity to explore a career in Emergency Medical Services. In addition to career exploration, the Explorer Post is designed to provide a link between the academic and career worlds, and provides participants with a wide variety of real-world skills. These include character development, self confidence, leadership skills, and social development. The post provides youth the opportunity to network among future peers in the working world, provides access to volunteer community service, and encourages group collaboration and teamwork.
Austin-TravisCounty EMS is proud to sponsor Explorer Post 247, and proud to make a positive impact on the lives of Austin's youth.
If you would like more information about career exploring visit the pages for Learning for Life and the Capitol Area Council of the Boy Scouts of America.
If you would like to request that Explorer Post 247 attend your event, please fill out the event request form.
If you would like more information about the program click the register button below and a post advisor will contact you. 

For information about the post and its history and some of our recent achievements. 
Connect with our Google calendar
Resources for current explorers including station addresses, VicNet, and the department's radio traffic via Broadcastify.